Study Examines Role of African Sleeping Sickness i


Post# of 32
Posted On: 11/17/2023 4:36:05 PM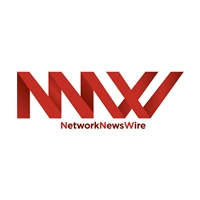 Study Examines Role of African Sleeping Sickness in Body Wasting
African trypanosomiasis is a progressive illness that affects both humans and animals. The illness is caused by a parasite known as Trypanosoma brucei (T. brucei). In the course of infection, T. brucei colonizes adipose tissue and rapidly grows in the host. This, researchers theorize, may cause weight loss because it primarily affects the biggest visceral adipose tissue depot, the gonadal AT.
The infection works by offsetting the balance between anabolism and catabolism, which takes place in the adipocytes' lipid droplets. An increase in lipid catabolism then causes degradation of triacylglycerol, which is hydrolyzed by lipase, monoacylglycerol lipase and adipose triglyceride lipase (ATGL) into diacylglycerol. Once this is done, free fatty acids and glycerol molecules are released into the interstitial spaces of adipose tissue and later, the circulatory system.
In a new study, researchers focused on finding evidence to support this theory, centering on the role free fatty acids played during infection. For their research, the scientists infected mice with T. brucei then conducted histological analyses after collecting gonadal AT at different stages postinfection. They also treated chemically sympathectomizing mice with a dopamine analog dubbed 6-OHDA, to prevent the release of norepinephrine from sympathetic neurons. This allowed them to explore whether sympathetic innervation contributed to fat loss induced by the T. brucei parasite.
In addition to this, the mice were subjected to periods of fasting, followed by paired-feeding or refeeding. The researchers observed higher adipocyte lipolysis in the infected mice in comparison with the controls, which indicates that hypophagia induced by the T. brucei infection didn't cause adipocyte lipolysis.
The researchers also observed progressive weight loss in T-brucei-infected mice, recording 30%, 54% and 65% loss in weight on days 10, 16 and 30 postinfection. This was in addition to observing reductions in adipocyte lipid droplet area, which fell by 44%, 54% and 65% respectively on the aforementioned days.
The researchers then stimulated adipose tissue explants with a lipolysis inducer, forskolin, but saw no release of lipolytic products. This, they noted, indicated that T. brucei caused adipose tissue atrophy that couldn't be reversed to levels seen prior to the infection. In their report, the researchers stated that they observed reductions in interstitial concentrations of free fatty acids on days 9, 16 and 30 following infection.
In their conclusion, the researchers explained that adipocyte shrinkage seemed to be dependent on ATGL lipolysis. They also noted that while other lipid-based pathways could play a role in fat wasting during infection, ATGL was a crucial aspect of adipocyte lipolysis. In addition, they highlighted the need for future research to focus on better understanding glycerol's role during T. brucei infection.
The study's findings were reported in "Nature Microbiology."
Entities such as PaxMedica Inc. (NASDAQ: PXMD) are working to develop effective treatments against African sleeping sickness. This could in turn address complications such as the body wasting experienced by people who have ever suffered from this infection.
NOTE TO INVESTORS: The latest news and updates relating to PaxMedica Inc. (NASDAQ: PXMD) are available in the company's newsroom at
https://ibn.fm/PXMD
Please see full terms of use and disclaimers on the BioMedWire website applicable to all content provided by BMW, wherever published or re-published:
http://BMW.fm/Disclaimer

(0)

(0)
PaxMedica Inc. (PXMD) Stock Research Links



---