Short Summary - November 16. A less than ideal


Post# of 6176
Posted On: 11/16/2023 4:15:54 PM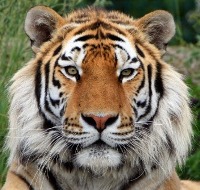 Short Summary - November 16.
A
less than ideal day
for $SFLM for the following reasons:
- The company was
not able to file the 2023 Q3 report by the due date
of November 15 due to the
CPA's inability to complete the work on time.
- The
usual basher/scammer suspects went into overdrive
on an amateur forum
in an attempt to dupe people to sell for a loss at .0006 into their bids.
-
They also stacked the .0007 ask
to
25M / 30M / 40M
at various times throughout the day
reverting to 25M
a minute before the close.
- The company
did not file the Late Notification of Filing
for the 2023 Q3 Report
until fairly late
into the session
by which time a few small holders had already been duped
into trading on the .0006 bid.
-
Most of the top OTC market traders with an interest in $SFLM also needed to be on other Watch List tickers
-
$PSRU
which
started to move off the bottom
.0001 > .0002
in dramatic fashion
and
continued breakout of $INCC
at .0002 x .0003 - and
so just kept topping up their $SFLM bids at .0006
rather than attacking the scammers' ask..
The
2023 Q3 Report
is
now due
by November 20, 2023
(Monday).
Closed 10.2M .0006 x 25.4M .0007
(down from a peak of 40M).
Overall,
25.6M
was traded - the
majority at .0006
- apart from 510K at .0007 -
again just shares changing hands
between the
impatient
and
those looking to increase their inventory for trading much higher later
in 2023/4.
Traders need to note that
every 1M sold at .0007 instead of .01
is
throwing away $9.3K in profit
and
throwing away $19.3K at .02!
The share structure was updated on November 1 - again with
no change.
There has now been
no change
to the Unrestricted O/S in
380 days
- thereby showing that
there has been no conversion of the shares owned by the CEO of Deep Power, Inc
which - IMO -
he will either keep to trade much higher
once the $SFLM deals are done
or $SFLM will buy the debt back before interest is due in June 2024.
List of traders
on $SFLM as at November 3, 2023 here:
https://investorshangout.com/post/view?id=6640648
Latest Overview
- updated November 5, 2023 - here:
https://investorshangout.com/post/view?id=6640891

(0)

(0)
SFLMaven, Inc. (SFLM) Stock Research Links



---
"Per Ardua Ad Astra" - "Through Adversity To The Stars"

A very apposite motto for those who trade successfully in the OTC market..

All posts are my opinion - trade at your own risk.