Guys (and gals) don't give up hope, don't let all


Post# of 80017
Posted On: 11/16/2023 1:48:49 PM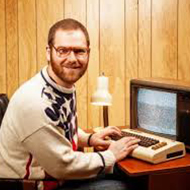 Guys (and gals) don't give up hope, don't let all the negativity get you down. It is of course easy to get discouraged. But trust Dr. Dalton like you said you trust him. Nothing has changed. We're all still here with you. Forget about the share price right now, everything in this economy has gone to s***... Look how many shares you can buy today at these prices. Some day soon you will be kicking yourself for not doing so. I got frustrated looking at the price, but I still bought a few today, might as well...

(15)

(2)
Univec Conglomerate Inc (UNVC) Stock Research Links



---
My mom says, "I'm the best stock trader she has ever seen and she's proud of me!"