NetworkNewsBreaks – NextPlat Corp.'s (NASDAQ:


Post# of 43
Posted On: 11/15/2023 4:18:59 PM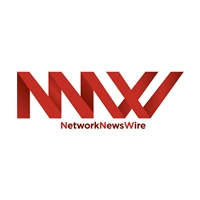 NetworkNewsBreaks – NextPlat Corp.'s (NASDAQ: NXPL) Strong Growth Featured in Proactive Podcast
NextPlat (NASDAQ: NXPL, NXPLW), a global e-commerce provider, was featured in an interview with Proactive, where its CEO Charlie Fernandez joined host Steve Darling to provide an update on the company's latest financial results. NextPlat has made impressive strides in consolidating its global e-commerce and Progressive Care health care operations, leading to significant growth. During the interview, Fernandez highlighted the company's strong financial performance in the third quarter, reporting consolidated revenues of $15.3 million. This represents a remarkable >481% increase compared to the third quarter of the previous year. In addition, the company's gross margins saw substantial improvement, reaching 30% for the quarter ending on Sept. 30, 2023, up from the previously reported 26%. These financial results demonstrate NextPlat's effective consolidation efforts and its ability to drive revenue and improve profitability. The company is well positioned to build on its success and deliver value to its stakeholders as it continues to expand its operations and explore new opportunities in the e-commerce and health care sectors.
Please see full terms of use and disclaimers on the NetworkNewsWire website applicable to all content provided by NNW, wherever published or re-published:
http://NNW.fm/Disclaimer

(0)

(0)
NextPlat Corp. (NXPL) Stock Research Links



---