Short Summary - November 15. Another satisfacto


Post# of 6158
Posted On: 11/15/2023 4:11:40 PM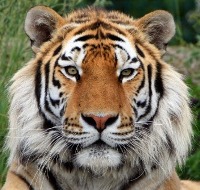 Short Summary - November 15.
Another satisfactory status quo day
for $SFLM effectively at an .0008 ask for anyone wanting to add more than 7.5M to trade much higher later.
Most top traders
of $SFLM
missed the open as they were pre-occupied
with
getting a position on $INCC.

In early trading
on $SFLM
there was a
66.6M bid at .0006
x
2.9M
walked down
ask at .0007.

The
first time
the
.0007s were bought out
there was
no more at .0008 than at the close yesterday.

The
second time
the
.0007s were bought out
and the
.0008s started,
the .0008s
remaining
were
reduced to 24M.

Thereafter,
the
usual games
of scammers painting down on the .0007, putting an additional .0007 on the ask and
.0007s being bought on the bid and the ask continued.
Only about 5.5M could be bought on the bid at .0006
- which was
topped up to the peak
of the day of
69.75M
during the
last 40 minutes
of trading
through to the close without any fills.
Closed
with a walked down
ask of 7.5M
at
.0007.
Overall, almost
19M
was traded - the
majority
at
.0007 + .0008
- merely representing that number of
shares changing hands between the impatient and those looking to increase their inventory for trading much higher
later in 2023/4.
Traders need to note that
every 1M sold at .0007 instead of .01
is
throwing away $9.3K in profit
and
throwing away $19.3K at .02!
The share structure was updated on November 1 - again with
no change.
There has now been
no change
to the Unrestricted O/S in
379 days
- thereby showing that
there has been no conversion of the shares owned by the CEO of Deep Power, Inc
which - IMO -
he will either keep to trade much higher
once the $SFLM deals are done
or $SFLM will buy the debt back before interest is due in June 2024.
List of traders
on $SFLM as at November 3, 2023 here:
https://investorshangout.com/post/view?id=6640648
Latest Overview
- updated November 5, 2023 - here:
https://investorshangout.com/post/view?id=6640891

(0)

(0)
SFLMaven, Inc. (SFLM) Stock Research Links



---
"Per Ardua Ad Astra" - "Through Adversity To The Stars"

A very apposite motto for those who trade successfully in the OTC market..

All posts are my opinion - trade at your own risk.