$LLLI .00334 Up 7.74% Non-Lethal Weapons Market Si


Post# of 39594
Posted On: 11/15/2023 12:47:57 PM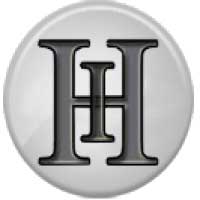 $LLLI .00334 Up 7.74% Non-Lethal Weapons Market Size And Forecast
Non-Lethal Weapons Market Size was valued at USD 6.32 Billion in 2022 and is projected to reach USD 9.15 Billion by 2030, Growing at a CAGR of 4.2% from 2023 to 2030.
The market is expanding as a result of the escalating political conflicts and social disturbances in many nations, as well as the growing need for non-lethal weapons in applications like border security, riot control, and law enforcement. The military's increased employment of less lethal weaponry in peacekeeping operations is also anticipated to enhance the industry. Furthermore, it is anticipated that the emergence of cutting-edge technologies like directed energy weapons and electrified stun gadgets would open up lucrative new channels for market advancement in the years to come.
https://www.verifiedmarketresearch.com/produc...ns-market/

(0)

(0)
---
What I post is my opinion. Do your own DD. Make your own investment decision. Links, images, & retweets are not endorsements.
http://corporateads.com/disclaimer/
1️⃣I do not provide personal investment advice and I am not a qualified licensed investment advisor. I am an amateur investor.
2️⃣All information found here, including any ideas, opinions, views, predictions, forecasts, commentaries, suggestions, or stock picks, expressed or implied herein, are for informational, entertainment or educational purposes only and should not be construed as personal investment advice. While the information provided is believed to be accurate, it may include errors or inaccuracies.
3️⃣I will not and cannot be held liable for any actions you take as a result of anything you read here.
4️⃣Conduct your own due diligence, or consult a licensed financial advisor or broker before making any and all investment decisions. Any investments, trades, speculations, or decisions made on the basis of any information found on this site, expressed or implied herein, are committed at your own risk, financial or otherwise.