2023 Q3 filed November 14, 2023: Assets way up:


Post# of 4264
Posted On: 11/15/2023 9:10:04 AM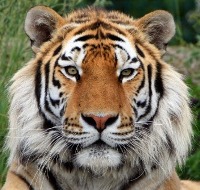 2023 Q3 filed November 14, 2023:

Assets way up:

$16,508,263 as at Sep 30, 2023 vs $10,767 as at Dec 31, 2022

New subsidiary listed in addition to Bludog Products LLC:

AG Tech Carbon LLC

AG Tech Carbon provides both technology and consulting services to bamboo and eucalyptus growers, carbon footprint reduction activists, and industry professionals.

Acquisition of 100% Membership Interest

Effective September 28, 2023, the Company entered into a membership interest purchase agreement with Agtech Carbon LLC ("Agtech"), a Florida limited liability company for which the Company issued 15,000,000 shares of
Series Z Preferred stock for 100% of the membership interests of Agtech. Agtech became a wholly owned subsidiary of the Company. The Company's majority stockholder had a 33.33% membership interest in Agtech before the
acquisition.


(0)

(0)
International Consolidated Companies, Inc. (INCC) Stock Research Links



---
"Per Ardua Ad Astra" - "Through Adversity To The Stars"

A very apposite motto for those who trade successfully in the OTC market..

All posts are my opinion - trade at your own risk.