New, Deadly Infectious Diseases Could Emerge as Cl


Post# of 26
Posted On: 11/15/2023 2:44:49 AM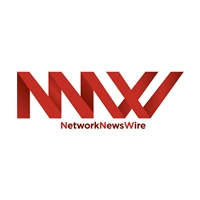 New, Deadly Infectious Diseases Could Emerge as Climate Change Worsens
Researchers believe worsening climate change could lead to the emergence of new and deadly infectious diseases. Climate change has the potential to significantly alter weather patterns globally and is already contributing to extreme weather events in several regions.
A recent study from the Barcelona Supercomputing Center-Centro Nacional de Supercomputación (BSC-CNS) and the Institute for Research in Biomedicine (IRB Barcelona) has revealed that climate change could also contribute to the proliferation of more deadly infectious diseases.
Infectious diseases are the bane of a connected world. As with COVID-19, these diseases have the potential to quickly spill across borders, infect million, and significantly cripple healthcare systems. Consequently, monitoring infectious disease pathogens and how they develop is key to preventing infectious diseases from snowballing and taking countless lives.
Led by researcher Dr. Toni Gabaldón from the ICREA, the research team identified a Candida family fungus called Candida orthopsilosis as a potential infectious disease pathogen. Microorganisms in the Candida fungus family typically cause infections such as systemic candidiasis or vaginal candidiasis, which are often fatal for immunocompromised people.
The team discovered that the fungus was a hybrid microorganism that comes from two other marine parental fungi. According to the research team, this hybridization grants the fungus the ability to infect the human body and cause disease, making it a potential risk to global health. Gabaldón explains that hybridization allows microorganisms to swiftly acquire the ability to infect humans, essentially giving it the ability to "conquer our species."
The planet is currently host to more than one million fungi species, most of them living in low-temperature or temperate environments in soils, trees, plants, certain animals and aquatic environments. However, increases in global temperatures are making these fungi more tolerant to warmer environments, such as the human body. This could be partly responsible for the nearly 7% annual increase in new infectious disease outbreaks since the 1980s.
Scientists posit that Candida auris is the first microorganism to become pathogenic due to climate change. It is potentially multidrug resistant, can spread in hospital environments quite efficiently, and already has a 30x–60% mortality rate.
Based on the research team's findings, C. orthopsilosis could be another potential infectious disease pathogen. Genome analysis of the fungus revealed that it may have gone through adaptations that granted it benefits over its prenatal strains. These genetic characteristics made the hybrid fungus strains more competitive and enhanced their ability to survive in marine ecosystems, granting them the ability to survive in humans too, Gabaldón said.
This growing threat of deadly infectious diseases is prompting enterprises such as Scinai Immunotherapeutics Ltd. (NASDAQ: SCNI) to devote considerable resources toward developing immunotherapy treatments against some of these infectious diseases.
NOTE TO INVESTORS: The latest news and updates relating to Scinai Immunotherapeutics Ltd. (NASDAQ: SCNI) are available in the company's newsroom at
https://ibn.fm/SCNI
Please see full terms of use and disclaimers on the BioMedWire website applicable to all content provided by BMW, wherever published or re-published:
http://BMW.fm/Disclaimer

(0)

(0)
Scanner Tech Corp (SCNI) Stock Research Links



---