PaxMedica Inc. (NASDAQ: PXMD) Is Hoping to Boost P


Post# of 32
Posted On: 11/14/2023 3:36:21 PM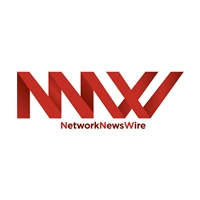 PaxMedica Inc. (NASDAQ: PXMD) Is Hoping to Boost Patient Independence with Potential ASD Treatment Amid Growing Prevalence Rates

- PaxMedica is developing PAX-101, which utilizes the company's proprietary source of suramin sodium, for the treatment of ASD (Autism Spectrum Disorder)
- There is no FDA-approved treatment for the core symptoms of autism, even though the rates of autism spectrum disorder have jumped significantly from 2000 to 2020
- ASD is characterized by deficits in social communication, restricted and repetitive patterns of behavior, and significant impairment in functioning, three core aspects of the disease that PaxMedica aims to address
- The company announced positive topline results from a Phase 2 study evaluating PAX-101 as a potential treatment for ASD and hopes to replicate these results in a larger trial, for which PaxMedica is preparing
In the U.S., the rates of autism spectrum disorder ("ASD"), a diverse group of early-onset and lifelong neurodevelopmental conditions, have more than quadrupled from 2000 to 2020, according to data published by the Centers for Disease Control and Prevention ("CDC") (https://nnw.fm/kvZCx ). Researchers attribute the increase to advances in diagnostic capabilities as well as greater understanding and awareness of ASD (https://nnw.fm/xumLA ). PaxMedica (NASDAQ: PXMD) is a clinical-stage biopharmaceutical company intent on developing novel anti-purinergic therapies ("APTs") for the treatment of ASD and other serious conditions.
Estimates from the CDC's Autism and Development Disabilities Monitoring ("ADDM") Network, which pools data from multiple sites across the United States, showed that about 1 in 36 children had been identified with ASD in 2020, up from 1 in 150 in 2000. Correspondingly, the combined prevalence per 1,000 children had grown from 6.7 in 2000 to 27.6 in 2020. Globally, the World Health Organization ("WHO") estimates that about 1 in 100 children has ASD, although the actual figure could well be higher.
"The prevalence of ASD makes it one of the most frequent neurological development disorders, representing a major public health concern," reads a 2021 study published in Frontiers in Neurology (https://nnw.fm/jxB4f). But even more concerning, ASD affects each person differently, meaning there is no one-size-fits-all approach to diagnosing or treating the disorder.
ASD is generally characterized by difficulty, at least to some degree, in communication and social interaction, as well as unusual repetitive behavior. Patients also present impairment in functioning. These characteristics usually manifest before the age of three years, with some children presenting limited nonverbal and verbal communication by the time they are 18-24 months old (https://nnw.fm/ItlYG ). However, the symptoms are heterogeneous. This means that while some children and adults can perform all activities of daily living, others require constant supervision and substantial support to perform basic activities.
Unfortunately, the need to provide constant support often takes a toll on parents who are primary caregivers of children affected with ASD, with many experiencing higher levels of stress and poorer physical health compared to parents of children with normal development (https://nnw.fm/NYAya ). But amid such demanding circumstances, parents and families affected by ASD typically still hope to help their children progress into adulthood with more independence, a chance for a higher quality of life, and a greater sense of well-being.
With no FDA-approved treatment currently available for the core symptoms of ASD, PaxMedica is intent on developing an important new treatment option, PAX-101, for the treatment of autism, in effect boosting the prospects of independence and lightening the burden on caregivers. PAX-101 utilizes the company's proprietary source of suramin sodium, a therapy that has existed for more than 100 years. Suramin sodium was developed and used to treat early-stage East African sleeping sickness or Human African Trypanosomiasis ("HAT").
In 2021, PaxMedica announced positive topline data from its 14-week Phase 2 clinical trial evaluating PAX-101 as a potential treatment for the core symptoms of ASD. PAX-101 demonstrated sustained improvements over placebo. The trial enrolled 52 patients from six sites across South Africa. The results from this trial clearly showed promise for advancing this novel treatment into the next phase of development, according to investigators (https://nnw.fm/L5bzh ).
Accordingly, PaxMedica intends to confirm these results in a larger study and is preparing for the next clinical trial investigating PAX-101 as a treatment for ASD (https://nnw.fm/Zb8D1). PaxMedica hopes to capture a share of the global ASD therapeutics market, expected to grow to $3.42 billion by 2030, up from $2.01 billion in 2023 (https://nnw.fm/4stX5 ).
For more information, visit the company's website at www.PaxMedica.com.
NOTE TO INVESTORS: The latest news and updates relating to PXMD are available in the company's newsroom at
https://nnw.fm/PXMD
Please see full terms of use and disclaimers on the NetworkNewsWire website applicable to all content provided by NNW, wherever published or re-published:
http://NNW.fm/Disclaimer

(0)

(0)
PaxMedica Inc. (PXMD) Stock Research Links



---