https://www.otcmarkets.com/filing/html?id=17045683


Post# of 979
Posted On: 11/14/2023 2:45:21 PM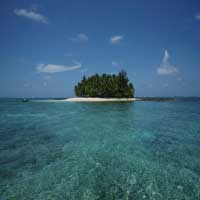 https://www.otcmarkets.com/filing/html?id=170...WUD04t3dth
New Megiddo Valleys License 434 ("NMVL 434")
The New Megiddo License 428 ("NML 428") was initially awarded on December 3, 2020 for a six-month term and was extended several times before expiring on February 1, 2023. Zion Oil & Gas, Inc. filed an amended application with the Israel Ministry of Energy for a new exploratory license on January 24, 2023 covering the same area as its License No. 428, which expired on February 1, 2023. However, its original application to replace License No. 428 was filed on May 11, 2022, and a revised application was filed on August 29, 2022.
On September 14, 2023, the Israel Ministry of Energy approved a new Megiddo Valleys License 434 ("NMVL 434"), allowing for oil and gas exploration on approximately 75,000 acres or 302 square kilometers. This Exploration License 434 will be valid for three years until September 13, 2026 with four 1-year extensions for a total of seven years until September 13, 2030. This NMVL 434 effectively supersedes our previous NML 428.
We continue our exploration focus here based on our studies as it appears to possess the key geologic ingredients of an active petroleum system with significant exploration potential.
Zion is deploying new technologies, focusing on new stimulation methods for MJ-01, and aiming to potentially unlock hydrocarbon flows in several identified key zones. Zion has already procured service contractors and ancillary items required for efficient operations. Zion must receive approval of its work plan from the Ministry of Energy prior to commencing its re-completion activities. Zion's planned activities are currently suspended as a result of the Israel-Hamas war (See Subsequent Events for further insight).
from p.34
Note 7 - Subsequent Events
(i) On October 7, 2023, Hamas, a militant terrorist organization in Gaza, infiltrated southern Israel, killing and injuring at least one thousand Israeli citizens. This unprovoked attack led the nation of Israel to declare war on Hamas approximately one week later. As of the date of this report, Israel remains at war, which lead the Company to temporarily discontinue its exploration activities. It is currently not determinable when the resumption of our exploration activities will begin.
(ii) Approximately $391,000 was collected through the Company's DSPP program during the period October 1 through November 7, 2023.
currently no legal actions-ITEM 1. LEGAL PROCEEDINGS
Securities and Exchange Commission ("SEC") Investigation
As previously disclosed by the Company, on June 21, 2018, the Fort Worth Regional Office of the SEC informed Zion that it was conducting a formal, non-public investigation and asked that we provide certain information and documents in connection with its investigation, which we did.
On April 5, 2023, the Company received from the Fort Worth Regional Office of the SEC written notice to the Company concluding the investigation as to the Company and that the SEC does "not intend to recommend an enforcement action by the Commission against Zion."
Litigation
From time to time, the Company may be subject to routine litigation, claims or disputes in the ordinary course of business. The Company defends itself vigorously in all such matters. However, we cannot predict the outcome or effect of any of the potential litigation, claims or disputes.
The Company is not subject to any litigation at the present time.

(0)

(0)
Zion Oil & Gas, Inc. (ZNOG) Stock Research Links



---