Kt Recovery + Wave KT Tape Recovery+ Wave 72


Post# of 6984
Posted On: 11/14/2023 2:06:58 PM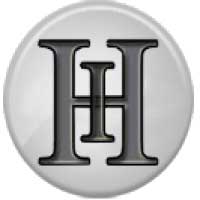 Kt Recovery + Wave
KT Tape Recovery+ Wave 720 Hour Electromagnetic Therapy Device
Effective recovery is an essential part of hitting peak performance and reaching your fitness goals. The KT Tape Recovery+ Wave 720 Hour Electromagnetic Therapy Device can be worn before, during and after exercise and uses electromagnetic waves to relieve chronic joint, muscle and tissue pain over time. Featuring a subtle, lightweight and easy to use design, it boosts recovery, helping to improve sleep and quality of life.
What's Included?
1 x Wave Electromagnetic Therapy Device
30 x Strips of Adhesive Tape
1 x Quick Start Guide
1 x Welcome Card
What Does the KT Wave Electromagnetic Recovery Device Do?
The KT Electromagnetic Recovery Device takes renowned electromagnetic therapies from sports physio offices and makes them accessible for home use with a small, portable device that you can wear. It sends sensation-free electromagnetic waves to modulate nerve activity and relieve pain. It is a completely drug-free and easy to use pain management system.
What Can the Recovery+ Electromagnetic Therapy Device Help With?
The Wave Device is designed to reduce pain in body tissue and joints and help with the following and more:
Soreness
Sprains
Strains
Arthritis pain
Plantar fasciitis
Sports-related injuries
Tendonitis
Neuropathy
A range of musculoskeletal injuries
Improves sleep
Improves exercise performance
Completely Water Resistant and Made for Exercise
The Recovery+ Wave System can be worn while exercising and lets you be the best athlete you can be. It fastens to your body securely with the adhesive strips provided and is resistant to sweat and water, even during the most intense workouts.
!!!
---
Provides Up to 720 Hours of Use
This new model of the KT Wave has a massive 720 hours of battery life, a huge improvement on the old 250 hour model. The battery is suitable for both consecutive or intermittent use.
---
!!!
Please note that the battery of this model cannot be recharged or replaced; the device is designed to be disposed of once the battery is exhausted.
How Do I Use the KT Recovery+ Wave Device?
The Wave Device is easy to use and includes an instructional guide that we advice reading to get the most out of your device. But below are some simple instructions on how to start using the Recovery+ Wave:
To activate the Wave, remove the white tab from the back of the device and push the silver on/off button for one or two seconds. When turned on, the green LED light will activate
Locate the painful area on the body and surround this area with the wire of the device, the effected therapeutic area should be inside the loop. Keep the device module in a place that will not disrupt your movement
Take two or three included adhesive strips and use them to secure the wire of the device to your body. It is now ready to use
To deactivate press the silver button again and the LED light will turn off
For more information, please watch the video below:
How Long Should I Wear the Wave Electromagnetic Therapy System For?
The Wave is extremely low power and as such is completely safe to use for as long as you would like. Here is what KT recommends for best results:
For first time use: You should wear the device for a minimum of 12 hours a day for 2 - 3 days
For regular use: You should wear the device for a minimum of 12 hours a day and up to 24.
From the Best Sports Clinics, Straight to Your Home
Electromagnetic therapy has long been used in sports therapy offices and clinics for drug-free, specialised pain relief. With the KT Tape Recovery+ Wave Therapy System, this revolutionary technology is available at home and on the go.
For Support Before, During and After Exercise
Due to extremely portable and unobtrusive design of the Wave Device, it can be worn during exercise to provide pain relief when you might need it most. Also, as it is recommended to keep the Wave on for at least 12 hours, it can provide you support before workouts and help with recovery after.
Helps to Improve Performance
The pain relief and recovery that the Wave encourages can help you push your physical limits and be the best athlete you can be. Being in less pain during exercise and recovering better after will help you improve performance.
Subtle Enough to Forget You're Wearing It
The electromagnetic pulses of the wave are completely safe and use such little power that they are undetectable. As such the device does not bother you and the positive effects are felt gradually over time. The device and the attached wire are also lightweight, small and discreet, as well as being easy to hide under clothes.
Sleep Better, Train Better
The easing of pain and muscle soreness that comes with using the KT Tape Wave Device over time can help you sleep better. Medical studies have shown that getting enough sleep is essential for an athlete to perform at their peak, which can be difficult if you are dealing with pain. Wearing the Wave after exercise and while you sleep can help you be less bothered by pain, leading to more uninterrupted sleep.
Who Shouldn't Use The Recovery+ Wave?
The Recovery+ Wave can help with a huge range of pain issues but there are some circumstances where it should NOT be used:
Women who are pregnant or think they might be should not use the Wave
The Wave should not be worn within six inches of an internal implant or pacemaker
You should not use the Wave if you do not know the cause of your pain.
!!!!
---
Sold out. Check back soon! ----!!!
https://www.healthandcare.co.uk/kt-tape/kt-ta...evice.html

(0)

(0)
BioElectronics Corporation (BIEL) Stock Research Links



---