Oh sure and just how how did that work on the othe


Post# of 79880
Posted On: 11/14/2023 12:51:10 PM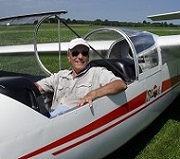 Oh sure and just how how did that work on the other board, LOL. Your request is almost word for word for the reason given to start the "other" board. That "open" attitude lasted about one week over there and then the intent was lost and NOTHING constructive to your or our investment is "discussed".

This board is for research, done by the best, like yours. It is impossible to police the "debate". Debate, what does that accomplish? It just make that person "feel better". I say go make themselves feel better on the other board, leave this board for the people who want constructive information, there has been a lot of great information posted by you and others that has been discussed in a constructive conversation but many times not enough discussion. If it is not positive, take it to the other board, there are no restrictions on reading that other board, people can read the debates and venting over there, not here.

This board is for the research, the best there is on any board. Only that.

(9)

(6)
Univec Conglomerate Inc (UNVC) Stock Research Links



---