$IVDN Insulation Putting Numerous New Sales Accoun


Post# of 98608
Posted On: 11/14/2023 11:34:13 AM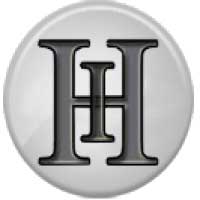 $IVDN
Insulation Putting Numerous New Sales Accounts to Work Booking Orders for Expanding Construction Companies: $IVDN
NEWS PROVIDED BY EIN Presswire
Nov 09, 2023, 9:33 AM ET
Excitement Over Powerful Green Building Insulation Putting Numerous New Sales Accounts to Work Booking Orders for Expanding Construction Companies: Stock $IVDN
INNOVATIVE DESIGNS, INC (OTCMKTS:IVDN)
We welcome these new accounts along with all the others that have come onboard as either contractors, home builders or retailers. With this continued expansion"— Joseph Riccelli, CEO of IVDNPITTSBURGH, PENNSYLVANIA, UNITED STATES , November 9, 2023 /EINPresswire.com/ -- Excitement Over Powerful Green Building Insulation Putting Numerous New Sales Accounts to Work Booking Orders for Expanding Construction Companies: Stock Symbol: IVDN $IVDN
Very Small Stock Structure of Only 36 Million OS / 16 Million Float
For more information on this patented, quantum leap insulation manufacturer visit:
http://www.insultexhousewrap.com
and
http://www.idigear.com
Sole Maker of Patented Insultex® Insulation Delivering Energy Saving Performance Far Superior to All Competition.
Unique Evacuated Cell House Wrap Material Provides and Unmatched R-6 Rating Plus a Water Vapor, Air and Wind Barrier and Other Superior Benefits.
"Leader in Green Assets" LIG Assets, Inc., in Association with Robert Plarr, Signs Sales and Licensing Agreement with IVDN.
Insultex House Wrap® Already Being Installed by LIG Assets in Conjunction with Their Plans to Acquire Firm Doing $100-200 Million in Annualized Sales.
Over a Dozen New Sales Accounts Added in Current Fiscal Quarter with Orders Being Fulfilled for Superior Insultex® House Wrap.
New Building Codes Require Higher Insulation Performance and IVDN Meets or Exceeds These New Standards Where Many Competitors Do Not.
eCommerce Section Added to Company Website for Direct, On-Line Ordering.
Increased Order Fulfilment Capabilities Recently Added with Plans for Further Enhancement to Handle Increasing Customer Demand.
New Sales Accounts Include Large-Scale Commercial Modular Construction Firm Guerdon, LLC.
Significant New Orders for Insultex House Wrap® from Repeat Customers.
Greater Energy Savings from Insultex® Insulation Delivers Substantial Economic Gains & Tax Credits for the User and Also Carbon Reduction for the Environment.
Insider Buying from Board Member with Lockheed Martin & NASA Background.
New US Patent Issued for Insultex® Manufacturing Process.
Innovative Designs, Inc. (OTCQB: IVDN), manufactures and markets its unique, patented Insultex® material, a quantum leap forward in insulation as the thinnest, lightest and warmest insulator in the market today. IVDN products deliver optimum warmth and comfort with insulating, windproof, and waterproof protection with no animal materials used. IVDN has employed its proprietary Insultex® material to commercialize both clothing and home building insulation products.
Greater energy efficiency has never been more important in our history with the major driving factors of economic savings for the user as well as carbon reduction to help address the greenhouse gas climate crisis. Better insulation delivers real world gains for both of these vital objectives and patented IVDN Insultex® Insulation is now the most energy efficient insulation on the market by a wide margin.
This new evacuated cellular structured fabric, available exclusively from IVDN, is truly revolutionary. It has been proven that a vacuum is the best insulation and IVDN Insultex® incorporates countless evacuated cells. These individual cells create a tortuous path for thermal energy. Insultex® consists of a three-dimensional network of evacuated cells, which impacts the conduction of thermal energy at a level unmatched by any competitive products. IVDN holds US patents on both the evacuated cell material and its manufacturing process.
Multi-Billion Dollar Market
According to Grand View Research, the global insulation market size was estimated at USD $52.18 billion in 2018 and is expected to expand at a CAGR of 5.7% going forward. Increasing consumer awareness regarding energy conservation is estimated to propel growth.
Contractors and builders who use IVDN Insultex House Wrap® have the ability to not only add a water vapor, air and wind barrier, but add an additional R-6 insulation to a structure. Builders who have to meet more stringent R-Value requirements can simply add IVDN Insultex House Wrap® to their wall structure and immediately add an additional R-6 insulation value.
Homeowners who upgrade to superior IVDN Insultex House Wrap® insulation may also qualify for substantial tax credits in addition to enjoying the lower energy bills that result. Installing superior IVDN Insultex House Wrap® is also very good for the planet as less energy consumption means less carbon production by energy suppliers. It's an ideal win-win for the homeowner and the environment.
Long time customer and home remodeler Lindus Construction strongly endorses and markets the IVDN Insultex™ House Wrap® product. See the Lindus website with their commentary here:
https://lindusconstruction.com/blog/insultex-...erization/
.
For investors IVDN has a very small share structure with only about 36 million shares outstanding and a public float of about 16 million shares. Additionally, according to the latest 10-K filing, CEO Joseph Riccelli and company Directors are holding over 8 million of these shares making IVDN a very lean stock.
LIG Assets, Inc. Announces Sales Agreement and First Installations of IVDN Insultex House Wrap®
On October 30th LIG Assets, Inc. announced the signing of a Sales Representative Agreement for Tennessee and Alabama for Insultex House Wrap® with IVDN along with a Licensing Agreement for the retail market.
LIG Assets, Inc., (OTC:LIGA) in association with Robert Plarr is the emerging "Leader in Green Assets" -- focused on exclusive green, renewable energy and sustainable and disaster resistant homes, living systems, technologies and components to be utilized in the residential and commercial real estate acquisition and development projects currently underway and now individual product sales, as well as rapid expansion into other sectors via acquisitions, mergers and joint venture partnerships.
"We are pleased to be working with Innovative Designs by being able to sell this important product," said Marvin Baker, President, and Chairman of the Board of LIG Assets. "Insultex is an incredible product that is rapidly gaining market share and is what the Sustainable Housing market really needs because it's head and shoulders above anything else sold on the market." Baker continued, "We believe this agreement complements our goal to be a key player in the Sustainable Home builders' market by bringing cutting edge technology, such as Insultex®, that's a game changer in the industry."
In a follow-up announcement on November 8th LIG Assets announced new plans to greatly expand its business via acquisition of a 25-year old construction company that has been producing an average of $100-200 million in annualized sales since 2018. Regarding the use of IVDN Insultex House Wrap®, LIG Assets included the following statement noting that the IVDN product has already started to be delivered and put into use:
"Recently LIG Assets announced signing a Sales Representative Agreement for Tennessee and Alabama for Insultex House Wrap® with Innovative Designs, Inc. (IDVN), and LIGA will be posting pictures of our first use of Insultex House Wrap® on a renovation to our social media accounts."
Receiving Orders from Over a Dozen New Clients in Current Fiscal Quarter
On October 26th IVDN announced that in the company's fiscal fourth quarter it has has gained over a dozen new client accounts for the patented, R-6 rated Insultex House Wrap®, with product being shipped out to meet rising demand. New IVDN clients and other interested parties include some high market cap companies that are very important participants in the home building and remodeling industry.
One reason for the accelerating interest in IVDN Insultex House Wrap® appears to be related to new building codes going into effect across the US which require higher insulation performance standards. IVDN Insultex House Wrap® meets or exceeds these standards where many competitive products do not.
IVDN has recently updated the company's Insultex House Wrap® website. In response to rising customer interest, the website now includes a new e-Commerce section where orders for the product may be placed directly on-line with the company. Pricing has been listed for different options. IVDN management reports that orders are already starting to be placed via the new eCommerce website option. Visit the new IVDN eCommerce option under the "Shop" tab at this direct link:
https://insultexhousewrap.com/shop/
.
IVDN CEO Joseph Riccelli said, "Word is starting to spread about the availability of Insultex House Wrap® which is the only insulated house wrap product on the market today. As more home builders and home remodelers learn of this game-changing advancement, they are coming to us with new orders in growing numbers. Because we have been working diligently over the past several months to ramp up our order fulfillment capability, Innovative Designs is ready to handle increasing order levels at this time with plans underway for even further manufacturing capacity enhancement. We project this unparalleled product to gain substantially more market share going forward."
New IVDN Sales Accounts Added Including Guerdon LLC Large-Scale Commercial Modular Construction Firm with Projects in the US & Canada
On October 2nd IVDN announced that the company continues to add new sales accounts across the United States. Three of the most recent additions are as follows:
Guerdon, LLC is the leading manufacturer of large-scale, commercial modular construction projects in the Western US and Canada. With their factory and corporate office located in Boise, Idaho they serve 10 western states including California, Colorado, Idaho, Montana, Nevada, North Dakota, Oregon, Utah, Washington, and Wyoming as well as Canada. They are currently working on a project in Alaska.
The Guerdon team and facilities are equipped to handle a wide range of projects including: Multi-family Modular Buildings, Modular Hotels & Hospitality facilities, Assisted Living & Senior Housing Centers, Student Housing Modular Buildings, Modular Workforce Housing or Man Camps and more. Learn more about Guerdon at:
https://www.guerdonmodularbuildings.com/
.
Skehan Home Center, located in Ossipee, New Hampshire, is a family-owned business that has been in operation since 1985. Their Outside Sales Staff is a group of experienced professionals that make job site and office visits. Learn more about Skehan at:
https://skehanhomecenter.com/
.
Outside In Construction is located in Alton, New Hampshire. Outside In Construction is a family business that has been providing service for Laconia, NH, Wolfeboro, NH & the Lakes Region of New Hampshire for 23 years and is a Design & Build specialized building and remodeling firm. Lean more about Outside in Constriction at:
https://www.oiconstruction.com/
IVDN CEO Joseph Riccelli commented "We welcome these new accounts along with all the others that have come onboard as either contractors, home builders or retailers. With this continued expansion, customers are now finding it easier to locate our products."
Significant New Orders for Insultex House Wrap® from Two Repeat Customers
On June 1st IVDN announced significant new orders for its Insultex House Wrap® from two separate customers in the Midwest region of the US. The Company is processing and shipping the orders immediately.
One order was from Lindus Construction in Wisconsin, which has been installing Insultex® House Wrap on their clients' homes for many years. Lindus Construction fully appreciates the unequalled energy saving and other benefits of the IVDN product which increases the value of the homes they work on. In all the years Lindus Construction has been installing Insultex House Wrap® there has never been even a single customer dissatisfied with its performance.
The second order was from a repeat customer in Minnesota which is a manufacturer of modular homes. This is another excellent application of Insultex House Wrap® for superior energy savings and other high value benefits to enhance the long term value of the homes where it is installed. Better insulation means lower energy bills, better home protection from the elements and also a reduction in carbon output from energy suppliers for a better environment.
Board Member Robert K. Adams Makes New $100,000 Direct Investment in IVDN
On May 30th an SEC Form 4 filing was made, reporting that Company Board of Directors member Robert K. Adams had purchased 500,000 shares of IVDN common stock at the market price on that date of .20 per share. This transaction resulted in a cash payment to the Company of $100,000 which will be used to help further current plans to expand production and marketing of the Insultex® insulation product line. With this 500,000 share purchase Mr. Adams has added to his IVDN common stock holdings of 871,300 shares in total. The SEC filing with additional details may be viewed at this direct link:
https://www.otcmarkets.com/filing/html?id=166...pYMRb9mB3h
IVDN Receives Patent Award for Propriety Insulation Manufacturing Process
On April 20th IVDN announced that the United States Patent and Trademark Office (USPTO) has issued Patent # 11,623.375 B2 defining the Company's proprietary process for forming closed and evacuated cell expanded low density foam used to make the superior performance Insultex® insulation material. The USPTO first issued in January 2023 a Notice of Allowance and the final patent was issued accordingly.
Innovative Designs CEO Joseph Riccelli commented, "This is a key milestone and validation for our Insultex® insulation. Now that this patent is in place, we anticipate unprecedented growth into apparel and many other markets."
IVDN Interview with Bloomberg U.S. on RedChip Money Report
To view the interview segment with IVDN CEO Joseph Riccelli visit:
https://youtu.be/jTF2_GrnH3c
Follow Innovative Designs, Inc. (IVDN) on Twitter (X) here:
https://twitter.com/riccelli_joseph
DISCLAIMER: CAP/FrontPageStocks/CorporateAds.com (CA) is a third-party publisher and news dissemination service provider. CAP/FPS/CA is NOT affiliated in any manner with any company mentioned herein. CAP/FPS/CA is a news dissemination solutions provider and is NOT a registered broker/dealer/analyst/adviser, holds no investment licenses and may NOT sell, offer to sell or offer to buy any security. CAP/FPS/CA's market updates, news alerts and corporate profiles are NOT a solicitation or recommendation to buy, sell or hold securities. The material in this release is intended to be strictly informational and is NEVER to be construed or interpreted as research material. All readers are strongly urged to perform research and due diligence on their own and consult a licensed financial professional before considering any level of investing in stocks. All material included herein is republished content and details which were previously disseminated by the companies mentioned in this release or opinion of the writer. CAP/FPS/ CA is not liable for any investment decisions by its readers or subscribers. Investors are cautioned that they may lose all or a portion of their investment when investing in stocks. CAP/FPS/CA has been compensated $500 by a third party for dissemination of this article.
Disclaimer/Safe Harbor:
These news releases and postings may contain forward-looking statements within the meaning of the Securities Litigation Reform Act.
Joseph Riccelli, CEO of IVDN
INNOVATIVE DESIGNS, INC
+1 412-799-0350
IVDN's Insultex House Wrap Installation
https://whnt.com/business/press-releases/ein-...nies-ivdn/

(1)

(0)
---
What I post is my opinion. Do your own DD. Make your own investment decision. Links, images, & retweets are not endorsements.
http://corporateads.com/disclaimer/
1️⃣I do not provide personal investment advice and I am not a qualified licensed investment advisor. I am an amateur investor.
2️⃣All information found here, including any ideas, opinions, views, predictions, forecasts, commentaries, suggestions, or stock picks, expressed or implied herein, are for informational, entertainment or educational purposes only and should not be construed as personal investment advice. While the information provided is believed to be accurate, it may include errors or inaccuracies.
3️⃣I will not and cannot be held liable for any actions you take as a result of anything you read here.
4️⃣Conduct your own due diligence, or consult a licensed financial advisor or broker before making any and all investment decisions. Any investments, trades, speculations, or decisions made on the basis of any information found on this site, expressed or implied herein, are committed at your own risk, financial or otherwise.