SenesTech Inc. (NASDAQ: SNES) Begins Taking Orders


Post# of 30
Posted On: 11/13/2023 4:10:58 PM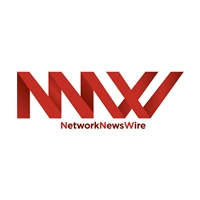 SenesTech Inc. (NASDAQ: SNES) Begins Taking Orders for their new Soft Bait Rodent Contraceptive That Provides Unique Approach to Pest Control
- Arizona-based SenesTech Inc. provides a unique approach to rodent pest control by formulating a contraceptive that works as birth control in both male and female rats
- A major milestone has been reached by the company as it recently began taking orders for its new Evolve(TM) Soft Bait formulation, which joins SenesTech's liquid ContraPest(R) brand as a population-control solution that avoids some of the problems associated with lethal rodenticides
- The Evolve(TM) Soft Bait product is targeting the vast professional pest control market that prefers a non-liquid product, as well as providing a consumer-friendly option that may be marketed through big box retailers and e-commerce providers
- SenesTech's operation has been growing rapidly this year, and company officers stated last month that its "pro forma cash balance" is $4 million with no long-term debt
With the advent of cooler weather in the Northern Hemisphere, rodents become more noticeable in homes and buildings as they seek warmer refuge. Pest control giant Orkin estimates mice and other rodents invade around 21 million homes across the United States each fall, according to its annual report on the "50 rattiest cities" (https://nnw.fm/rgLWP ).
Rodent control innovator SenesTech (NASDAQ: SNES) is using its own unique approach to the science of reducing rat populations to help clients and pest control companies enjoy the holiday season without such unwanted guests. They have developed a means of birth control for the rodents that keeps their populations from growing, allowing their numbers to dwindle generationally.
"The existing lethal solutions'in the marketplace are limited by rats' reproduction rates, resistance and aversion, as well as the enhanced social and political limitations on the use of poison," SenesTech CEO and President Joel Fruendt said during a webcast interview last month at the Lytham Partners Fall 2023 Investor Conference (https://nnw.fm/ur57a ).
The company is building on its initial successes with its trademarked liquid ContraPest(R) bait by recently introducing companion brand Evolve(TM) Soft Bait, which gives SenesTech a non-liquid formulation for its portfolio. Non-liquid solutions make up 90 to 95 percent of the rodent control market and are preferred by professional exterminators, according to Fruendt, so the Evolve bait presents the company with the possibility of exponential revenue growth.
"We've experienced rapid growth over the past few years," CFO Tom Chesterman said during the Lytham webcast. "Most recent trends confirm that growth is accelerating as our initiatives put place in the first half of the year take hold. … At the end of June, we had $2.2 million in cash but in August we closed on a warrant exercise, which brought in an additional $2.1 million gross proceeds. Netted expenses, our pro forma cash balance, would be $4 million."
Evolve is highly palatable to rats, easy to deploy, and can be placed in a wide variety of environments including municipal buildings, parks, recreation facilities, sports venues, food processing facilities, correctional facilities, subways, medical facilities, agribusiness, zoos and residential locations, the company stated in a news release announcing the soft bait's availability (https://nnw.fm/iNwBS ).
The company recommends placing the contraceptive bait in tamper-resistant stations to limit exposure for non-targeted species, but adds that the low levels of the active ingredient are specifically suited to rats' body masses and larger mammals would only see effects if they repeatedly ingest a substantial amount over several weeks, while small birds appear more tolerant of it because of their distinct digestive systems.
"Evolve's active ingredient, gossypol, derived from cottonseed, has a well-documented record of efficacy, and was developed under the EPA's minimum risk rules, also known as '25B'", CTO Dan Palasky stated in the news release. "We will be publishing a white paper summarizing this data, as well as continuing to perform our own field tests."
Previous field tests using the liquid ContraPest formulation targeted West Coast and East Coast poultry farms. Rat populations were evaluated monthly over the course of a year, and the company found that in the West Coast study ContraPest cut the rat population in half in three months and produced a sustained 90 percent reduction over the 12-month study. In the East Coast study, the client reported an 88 percent improvement in the survival of the baby chicks after reducing the rat population with ContraPest.
Fruendt said the East Coast client projected $600,000 in increased revenue as a result of using ContraPest, following on an investment of $10,000 to incorporate ContraPest into its pest management program, marking a significant ROI.
For more information, visit the company's website at www.SenesTech.com.
NOTE TO INVESTORS: The latest news and updates relating to SNES are available in the company's newsroom at
https://nnw.fm/SNES
Please see full terms of use and disclaimers on the NetworkNewsWire website applicable to all content provided by NNW, wherever published or re-published:
http://NNW.fm/Disclaimer

(0)

(0)
SenesTech Inc. (SNES) Stock Research Links



---