Gold Records Biggest October Rally in Nearly 50 Ye


Post# of 108
Posted On: 11/10/2023 4:33:30 PM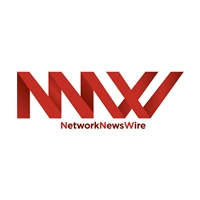 Gold Records Biggest October Rally in Nearly 50 Years
Gold prices defied significant resistance from a strong dollar and surging Treasury yields to reach the highest levels in nearly half a century in October. The precious metal saw its prices rise by 7.3% in October and closed the month at $1,983 an ounce, achieving the highest rally since 1978 when gold prices increased by a whopping 11.7%.
Since gold doesn't earn any interest, its prices have traditionally faltered when bond yields went up, with higher bond yields causing gold prices to drop. With inflationary pressures forcing the U.S. Federal Reserve and other central banks to increase interest rates, gold prices plummeted as investors turned their attention to interest-bearing assets that would allow them to take advantage of the soaring interest rates.
However, factors such as rapidly increasing geopolitical instability, fears of a recession, two ongoing wars, surging levels of national debt and credit-card delinquencies are quickly increasing gold's safe-haven appeal. The precious metal has historically acted as a safe haven asset, allowing individuals to store and preserve the value of their wealth during times of societal upheaval.
Although high interest rates have kept gold prices tame for the past several months, rising global tensions and poor economic conditions in numerous countries are increasing gold's safe haven appeal and raising the precious metal's prices.
Gold prices have jumped by nearly 9% since the Israel-Hamas conflict began on October 7, rebounding from a seven-month low and surging to more than $2,000 in several months. Many experts fear that the conflict could trigger a broader oil conflict in the Middle East, causing oil prices to spike and plunge the global economy into crisis.
Global oil prices rose for two weeks straight in the wake of Hamas' initial attack in mid- to late October, and they may keep rising if the conflict continues and possibly expands to other neighboring nations.
Similarly, the precious metal hit a nominal all-time high price of $2,072 per troy ounce in August 2020 when the coronavirus pandemic nearly crippled the U.S. economy and caused investors to abandon the declining greenback for gold bullion. Several central banks also contributed to a spike in gold prices last year as they took part in a historic gold-buying spree and purchased hundreds of tons of gold bullion.
For investors looking to fortify and stabilize their portfolios now that economic and geopolitical conditions have deteriorated even further, gold presents a safe investment vehicle.
The rising price of gold is likely to make jewelry makers such as GEMXX Corp. (OTC: GEMZ) ramp up their marketing strategies to top-tier customers who aren't likely to be fazed by the uptick in the price of the raw gold that is used to make prized jewelry.
NOTE TO INVESTORS: The latest news and updates relating to GEMXX Corp. (OTC: GEMZ) are available in the company's newsroom at
https://ibn.fm/GEMZ
Please see full terms of use and disclaimers on the MiningNewsWire website applicable to all content provided by MNW, wherever published or re-published:
https://www.MiningNewsWire.com/Disclaimer

(0)

(0)
GEMXX CORP. (GEMZ) Stock Research Links



---