Short Summary - November 10. A pivotal day for


Post# of 6147
Posted On: 11/10/2023 4:14:48 PM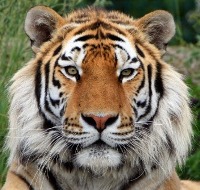 Short Summary - November 10.
A
pivotal day
for $SFLM with the
wall at .0008 taken out
- along with
other walked down .0008s from .0009 whenever they appeared
- and with the
.0009s up.
Opened
with
22M left at .0008
and
63.7M
on the
bid at .0006.
Whenever basher / scammers tried painting down
into a relatively small bid
at .0007 it was topped up.
They tried adding an additional 5M at .0008
but
cancelled when nobody was duped to trade at .0006.
First 26.5M - then
35.5M
- of the
bid moved up to .0007.

Then 2 or 3 traders bought all remaining 21.5M
stacked on the ask
at .0008
by 1-tick flippers / bashers / scammers
in 3 individual seconds.
The
funds for these buys did not come off the bid
which was
increased to
first to 47M then finally
to a peak of all 63M
that had been at .0006 at the open.
When the .0009s were first up
there was
only 15M there.
Scammers then tried walking some of the .0009s down to .0008
but were
taken out every time
they tried it
by former bidders at .0007.
Overall, almost
68M
was traded - the vast
majority at .0008.

Traders need to note that
every 1M sold at .0009 instead of .01
is
throwing away $9.1K in profit
and throwing away
$19.1K at .02!
The share structure was updated on November 1 - again with
no change.
There has now been
no change
to the Unrestricted O/S in
374 days
- thereby showing that
there has been no conversion of the shares owned by the CEO of Deep Power, Inc
which - IMO -
he will either keep to trade much higher
once the $SFLM deals are done
or $SFLM will buy the debt back before interest is due in June 2024.
List of traders
on $SFLM as at November 3, 2023 here:
https://investorshangout.com/post/view?id=6640648
Latest Overview
- updated November 5, 2023 - here:
https://investorshangout.com/post/view?id=6640891
There is
no need to update the Overview
this weekend.

(0)

(0)
SFLMaven, Inc. (SFLM) Stock Research Links



---
"Per Ardua Ad Astra" - "Through Adversity To The Stars"

A very apposite motto for those who trade successfully in the OTC market..

All posts are my opinion - trade at your own risk.