$BLFR **Reduces AS & will use Preferred Shares for


Post# of 39697
Posted On: 11/10/2023 9:13:06 AM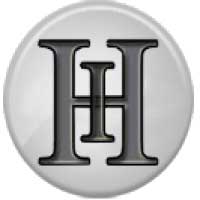 $BLFR **Reduces AS & will use Preferred Shares for future acquisitions...
It looks like BLFR are making all of the right moves right now. Reducing the Authorized Shares (AS) down from 2 billion to 250 million is a huge step in the right direction to include using Preferred Shares for future acquisition:
https://www.globenewswire.com/news-release/20...Resou.html
BlueFire Equipment Corp (BLFR) Reduces Authorize Common Stock, Increases Series A Preferred Stock for Future Acquisitions, and Shares Updates on the Binding Letter Agreement with Resource Rock Expl...
https://www.globenewswire.com

(0)

(0)
---
What I post is my opinion. Do your own DD. Make your own investment decision. Links, images, & retweets are not endorsements.
http://corporateads.com/disclaimer/
1️⃣I do not provide personal investment advice and I am not a qualified licensed investment advisor. I am an amateur investor.
2️⃣All information found here, including any ideas, opinions, views, predictions, forecasts, commentaries, suggestions, or stock picks, expressed or implied herein, are for informational, entertainment or educational purposes only and should not be construed as personal investment advice. While the information provided is believed to be accurate, it may include errors or inaccuracies.
3️⃣I will not and cannot be held liable for any actions you take as a result of anything you read here.
4️⃣Conduct your own due diligence, or consult a licensed financial advisor or broker before making any and all investment decisions. Any investments, trades, speculations, or decisions made on the basis of any information found on this site, expressed or implied herein, are committed at your own risk, financial or otherwise.