Researchers Find Evidence of Tellurium Production


Post# of 33
Posted On: 11/09/2023 4:41:42 PM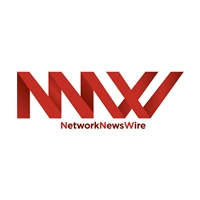 Researchers Find Evidence of Tellurium Production When Neutron Stars Merge
Tellurium is a rare and mildly toxic element that has applications in solar cells, tinting glass, vulcanizing rubber, semiconductor applications and rewritable CDs, among others. Battery manufacturers are also developing new lithium-tellurium battery designs that replace the liquid electrolytes in EV batteries with solid electrolytes to reduce fire risks.
With the metal's market predicted to grow over the next decade amid a global transition to electric cars and renewable energy, researchers are becoming increasingly interested in the silvery-white metalloid.
According to research from Lithuanian and Japanese scientists, tellurium may be one of the heavy elements that form when neutron stars collide and merge. Forming from the cores of massive stars that collapse into themselves when they reach the end of their lives, neutron stars are among the smallest and densest objects in the universe. They are so dense that a "tablespoon" of material from a neutron star would weigh more than a billion tons.
Scientists have long hypothesized that the collision of these dense stellar objects is responsible for creating most of the heavy elements in the universe. The extreme environment of neutron star mergers has enough free neutrons to trigger a rapid neutron-capture process and synthesize heavy nuclei, resulting in the creation of various heavy elements.
A prior study that used observations from the new James Webb Space Telescope (JWST) also found evidence pointing to the formation of heavy elements such as tellurium after neutron stars merge. JWST managed to capture data from GRB230307A, a gamma-ray burst located a billion light years away, said JWST study lead and Radboud University Nijmegen Professor Andrew Levan, a testament to the telescope's immense sensitivity.
GRB230307A occurred when two neutron stars collided, and researchers say the collision formed the rare element tellurium as well as lanthanides and actinides. Levan says the recent findings by the telescope are finally allowing researchers to fill in the final blanks of the periodic element table in regard to the source of several heavy elements.
The research team believes that the two neutron stars may have been massive garden-variety stars that were gravitationally bound to their native galaxies. They hypothesize that one star shot out of the galaxy as it was nearing the end of its life and burst into a supernova. The second star remained gravitationally bound to the first star, and the two merged violently and spewed out a variety of heavy elements.
Researchers say the James Webb Space Telescope will be instrumental in observing gamma-ray bursts such as GW170817 in the future.
In the meantime, entities such as First Tellurium Corp. (CSE: FTEL) (OTCQB: FSTTF) remain focused on ensuring that as the demand for this heavy metal grows, there are ample supplies to address the growing market.
NOTE TO INVESTORS: The latest news and updates relating to First Tellurium Corp. (CSE: FTEL) (OTCQB: FSTTF) are available in the company's newsroom at
https://ibn.fm/FSTTF
Please see full terms of use and disclaimers on the MiningNewsWire website applicable to all content provided by MNW, wherever published or re-published:
https://www.MiningNewsWire.com/Disclaimer

(0)

(0)
First Tellurium Corp. (FSTTF) Stock Research Links



---