Short Summary - November 9. A much better day f


Post# of 6175
Posted On: 11/09/2023 4:09:09 PM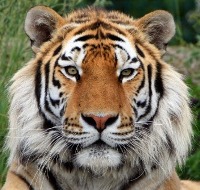 Short Summary - November 9.
A
much better day
for $SFLM with it
stabilizing effectively at an .0008 ask
with
22.5M left
- down from
27.5M at the peak.
Mickey mouse walked down asks
at .0007 were
bought out whenever they appeared.
Bid at .0006 peaked at 70M+
-
$42K
- with
no significant fills
- just a few insignificant paint downs - and probably
sufficient funds there to take out .0008 > .0010
when
applied rapidly to successive asks.
For those staying on $SFLM
for the
remainder of 2023 into 2024,
trading
today again provided an ideal opportunity
for the main traders of $SFLM
to add
to their inventory of shares - mainly at
.0007 or .0008
- for
trading much higher later
when developments such as a series of acquisitions and a probably name change + ticker change take place in due course.
Overall,
23.5M
was traded - almost all at .0007 or .0008.
Traders need to note that
every 1M sold at .0008 instead of .01
is
throwing away $9.2K in profit
and
throwing away $19.2K at .02!

The share structure was updated on November 1 - again with
no change.
There has now been
no change
to the Unrestricted O/S in
373 days
- thereby showing that
there has been no conversion of the shares owned by the CEO of Deep Power, Inc
which - IMO -
he will either keep to trade much higher
once the $SFLM deals are done
or $SFLM will buy the debt back before interest is due in June 2024.
List of traders
on $SFLM as at November 3, 2023 here:
https://investorshangout.com/post/view?id=6640648
Latest Overview
- updated November 5, 2023 - here:
https://investorshangout.com/post/view?id=6640891

(0)

(0)
SFLMaven, Inc. (SFLM) Stock Research Links



---
"Per Ardua Ad Astra" - "Through Adversity To The Stars"

A very apposite motto for those who trade successfully in the OTC market..

All posts are my opinion - trade at your own risk.