Freight Technologies Inc. (NASDAQ: FRGT) Secures R


Post# of 111
Posted On: 11/09/2023 3:22:20 PM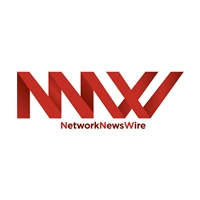 Freight Technologies Inc. (NASDAQ: FRGT) Secures Request for Quotation with Global Pharmaceutical Conglomerate for Secure Product Transport
- Freight Technologies announced securing a Request for Quotation from a leading global pharmaceutical giant that awards the company 33 lanes of transport pharmaceutical goods from the United States to Canada and Mexico
- The Request for Quotation extends over seven months, and Fr8App will provide uninterrupted, end-to-end logistics solutions, including secure transport, tracking, and reporting for each load
- The company's dedicated team of professionals will oversee this vital operation to guarantee the smooth and efficient delivery of the pharmaceutical company's critical products
Freight Technologies (NASDAQ: FRGT) ("Fr8Tech"), a technology company developing solutions to optimize and automate the supply chain process through its custom-developed, industry-leading freight-matching platform powered by AI and machine learning, recently announced securing a Request for Quotation (RFQ) from a leading global pharmaceutical giant. The pharmaceutical conglomerate is known for its commitment to global health and life-changing innovations and has chosen Fr8App as its trusted partner for crucial logistical operations (https://nnw.fm/VHIBQ ).
Under the terms of the RFQ, Fr8App has been awarded 33 lanes of transport pharmaceutical goods from the United States to Canada and Mexico. The project involves moving one to three loads daily per lane, ensuring timely and secure delivery of vital pharmaceutical products to their international locations. The project is a testament to Fr8Tech's commitment to safety, reliability, and precision in logistical operations.
Javier Selgas, CEO of Fr8Tech, said, the company was proud and honored to have been chosen to undertake this vital logistics operation. "This achievement represents a significant step in our mission to provide world-class logistics services, especially in the pharmaceutical industry, where precision and reliability are paramount," Selgas said. "Our team is ready and excited to meet the high expectations of our esteemed client."
The duration of the RFQ extends over seven months, during which time Fr8App will provide uninterrupted, end-to-end logistics solutions, including secure transport, tracking, and reporting for each load. The company's dedicated team of professionals will oversee this vital operation to guarantee the smooth and efficient delivery of the pharmaceutical company's critical products.
Fr8Tech offers an entire solutions suite to shippers and carriers that leverages AI to provide cloud-based platforms aiming to automate over-the-road transportation processes. The suite effectively reduces human touch points, expedites load booking times, and includes:
- Fr8App – a B2B marketplace powered by AI and Machine Learning offering a real-time broker portal to connect shippers with qualified carriers
- Fr8Radar – A tracking solution providing shippers and carriers real-time locational data via Fr8app's mobile solution or through integration with third-party GPS alternatives
- Fr8TMS – A transportation management system designed to help shippers manage their freight and all of the documents involved in shipping transactions, including invoices, customs documents, confirmation rates, and proof of deliveries
- Fr8FMS – A fleet management system allowing transportation companies to manage their fleets better, reduce operational costs, and provide better service to their customers
- Fr8Data – A data solution offering real-time dashboards and reports to shippers and carriers to increase visibility and control while supporting better business decisions
- Fr8Fleet – A platform that provides private fleet management, enabling large corporate shippers to purchase dedicated capacity secured by Fr8app in exchange for a fixed fee
The services available to shippers and carriers make it possible for Fr8Tech to showcase their extensive expertise and offering – making over-the-road transport more efficient and affordable. With the RFQ win, Fr8App continues to solidify its presence in the competitive logistics market while establishing itself as a trusted partner for global companies looking for the secure services it provides.
For more information, visit the company's website at www.Fr8Technologies.com and its freight-matching platform information site at www.Fr8.App.
NOTE TO INVESTORS: The latest news and updates relating to FRGT are available in the company's newsroom at
https://nnw.fm/FRGT
Please see full terms of use and disclaimers on the NetworkNewsWire website applicable to all content provided by NNW, wherever published or re-published:
http://NNW.fm/Disclaimer

(0)

(0)
Freight Technologies, Inc. (FRGT) Stock Research Links



---