Comments from shareholder that visited $APRU's LEN


Post# of 1541
Posted On: 11/09/2023 8:35:52 AM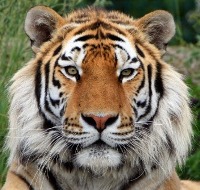 Comments from shareholder that visited $APRU's LENA facility on November 8, 2023:
Loving this place so far. Great atmosphere, lots of fun, seems like they move a lot of product. Crew was working until about 6 loading up kegs
@RealAPRU_NEWS #APRU
https://twitter.com/Christo51292819/status/17...6333764740
Met Ross from Lena. Great guy! Very passionate about his business similar to Tony! @RealAPRU_NEWS #APRU
https://twitter.com/Christo51292819/status/17...4470526199
Checking out Lena Brewing. A lot of loyal costumers here! Staff has been great and the beers/cider are excellent.
@RealAPRU_NEWS #APRU
https://twitter.com/Christo51292819/status/17...0790626667
Comments on another forum - posting as IronChefQuezon:
"Since I've been here they've been loading up a truck with kegs. Seems like the move a lot of product.
Can't rave enough about the staff. Ross is in the office taking calls. I'll try to catch him if he's ever not busy lol
That guy in the photo of the merch is the guy who was there helping with install of the new line. He definitely works at Lena lol
t was a great experience! Tony speaks highly of Ross and I can see why. Ross thinks Tony can bring a lot of new revenue for both parties. He was a great guy to talk to!!
Ross introduced me to their master brewer and he was excited by the equipment Tony was having installed at Lena. The key was having pasteurization of cans rather than the liquid before being canned. They are going to test their fruity drinks after being pasteurized in can to ensure the quality of the product is maintained. They will test cans on the new line for improved shelf life and flavor retention over several time periods to look for improvement. After trying the seltzer and berry beers I can say the products were top notch and any increase in shelf life will be worth the effort. Great drinks all around but the fruitier stuff will benefit from the new line. I've never brewed anything on my own (although my brother has) but that's what their brewer told me.
I met the master brewer who was briefly in the video with the equipment was being installed. Very nice and knowledgeable guy. He's looking forward to using the new line for their higher sugar content drinks!
Definitely have a positive impression of Lena and Ross. He was very gracious and I cannot stress enough how positive their regular costumers spoke of him. He went all around the tap room talking to people and when he wasn't talking to costumers he was in the office on the phone or in the brewing area working with employees. The guy didn't take a break for hours or I would have talked to him sooner.
Reminds me of Tony in that regard; I can get ahold of Tony almost any time and Ross was practically glued to his phone answering calls.
I should mention the master brewer said they were testing their own products on the line (as in first real, sellable drinks) TOMORROW!!!"

(0)

(0)
Apple Rush Company Inc (APRU) Stock Research Links



---
"Per Ardua Ad Astra" - "Through Adversity To The Stars"

A very apposite motto for those who trade successfully in the OTC market..

All posts are my opinion - trade at your own risk.