Rich Millennials View EVs as a Status Symbol El


Post# of 816
Posted On: 11/08/2023 5:29:15 PM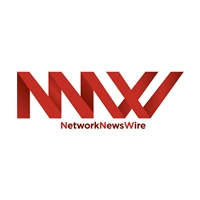 Rich Millennials View EVs as a Status Symbol
Electric vehicles are becoming a status symbol among wealthy millennials in America. While high EV prices have kept a majority of U.S. drivers from purchasing electric cars, the nation's millennials are taking to EVs despite their often exorbitant prices. According to a J.D Power Survey, 72% of millennials expressed interest in purchasing an EV, with 37% being "highly likely" to buy an electric vehicle as their next car.
A trip to affluent Silicon Valley neighborhoods will reveal white Teslas parked on nearly every block. With 42% of all electric cars in America being sold in California, the state represents the largest EV market in the country. Californians bought 220,000 electric cars in 2022, and EVs accounted for 17.7% of all vehicle sales in the state.
It seems as if affluent millennials are purchasing electric cars based on the status and power they project. Electric cars are still prohibitively expensive for most American drivers, meaning the average EV owner is wealthy with plenty of disposable income. A Consumer Reports study revealed that the average electric car costs $61,000, more than $20,000 more than similar gas-powered vehicles.
Even though the U.S. government has provided subsidies and tax incentives of up to $7,500 for those purchasing new EVs, EV ownership is still limited to individuals in higher economic brackets. This price tag is what draws many wealthy millennials to electric cars. Much like gold jewelry or rare supercars, electric cars are becoming a symbol of wealth among wealthy millennials, especially in cities with widespread networks of public charging stations.
Since most of the nation's EV charging infrastructure is largely concentrated in urban regions, cities are home to the majority of American EV owners. Furthermore, EVs tend to be concentrated in high-income areas with high costs of living, such as affluent Silicon Valley neighborhoods.
EV owners are often homeowners as well with enough space to install private chargers, granting them a much more convenient experience compared to people who have to rely on public charging infrastructure. It also allows them to charge their EVs overnight, which is the most affordable and cost-efficient means of charging an electric car. On top of eliminating issues such as long lines or nonfunctional chargers, installing a private charger reduces EV charging-related costs in the long-term.
Electric vehicles may be more affordable to run and maintain in the long-term compared to gas-powered cars, but the high initial costs mean only high-income earners enjoy these benefits. For rich and environmentally conscious millennials who would like to project wealth and status, electric cars are a no-brainer.
EV makers such as Mullen Automotive Inc. (NASDAQ: MULN) now have the task of coming up with innovative ways to make electric vehicles more affordable for the average motorist in order to accelerate the transition to this greener mode of transportation.
NOTE TO INVESTORS: The latest news and updates relating to Mullen Automotive Inc. (NASDAQ: MULN) are available in the company's newsroom at
https://ibn.fm/MULN
Please see full terms of use and disclaimers on the Green Car Stocks website applicable to all content provided by GCS, wherever published or re-published:
https://www.GreenCarStocks.com/Disclaimer

(0)

(0)
Mullen Automotive Inc. (MULN) Stock Research Links



---