Meta-Analysis Says Nutraceuticals Show Potential i


Post# of 168
Posted On: 11/08/2023 5:26:53 PM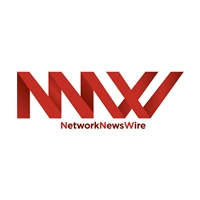 Meta-Analysis Says Nutraceuticals Show Potential in Acne Treatment
According to a recent meta-analysis by researchers from the Brigham and Women's Hospital in Boston, nutraceutical supplements may have the potential to treat acne. The meta-analysis reviewed 42 papers covering how various nutraceuticals affect acne and found that they may play a role in acne treatment in the future.
However, researchers behind the meta-analysis say prior studies on the matter aren't enough and more research is necessary to ascertain the connection between nutraceuticals and acne. Titled "Safety and Effectiveness of Oral Nutraceuticals for Treating Acne — A Systematic Review," the paper analyzed studies that had relatively small sample sizes but used varied treatments and tested different treatments.
The meta-analysis found that zinc was the most used nutraceutical supplement and was effective in nearly one-half of the reviewed studies, especially when taken at higher doses. Additionally, zinc also had more adverse side effects (mostly gastrointestinal issues) compared to other nutraceuticals.
Aside from zinc, vitamins A and B5 exhibited some efficacy at alleviating acne, but the dosages used in the study were significantly higher than the daily recommended dosages, meaning using these two supplements as an acne treatment likely won't be feasible because it could cause toxicity issues. Vitamin D limited inflammation levels but did not affect the number of lesions in subjects who were deficient in the nutrient.
The researchers also found that several probiotics had some improvement on acne levels but suggest that these findings may be due to publication bias as there is a plethora of probiotic products on the market. One study reported that green tea extract had some efficacy in treating chin and nose acne but found that it had no significant impact on reducing overall acne levels.
Another study found that a herbal therapeutic formula called Cheongsangbangpoong-tang could reduce inflammation but did not reduce the number of lesions. Some study participants also reported feeling digestive discomfort during Cheongsangbangpoong-tang treatment.
The researchers say that some of the studies had a potential for publication bias and noted that trials that didn't have positive findings may not have been published. They said most of the studies in the meta-analysis should have been higher quality and needed larger sample sizes to make their findings clinically relevant and allow extrapolation.
As such, they say that while the studies pointed to nutraceuticals as a potential treatment for acne, more rigorous and extensive clinical trials are necessary to determine if nutraceuticals have a place in acne treatment.
Enterprises such as SOHM Inc. (OTC: SHMN) are working to bring more cosmeceuticals and nutraceuticals on the market to help in treating not only acne but a host of other skin and health conditions that impact the quality of life of patients around the world.
NOTE TO INVESTORS: The latest news and updates relating to SOHM Inc. (OTC: SHMN) are available in the company's newsroom at
https://ibn.fm/SHMN
Please see full terms of use and disclaimers on the BioMedWire website applicable to all content provided by BMW, wherever published or re-published:
http://BMW.fm/Disclaimer

(0)

(0)
SOHM Inc. (SHMN) Stock Research Links



---