Another 10 companies. Now 20. As I mentioned in


Post# of 31151
Posted On: 11/08/2023 10:33:01 AM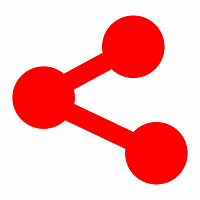 Another 10 companies.

Now 20. As I mentioned in my prior post. What do all 20 of these companies have in common: Salua Boutique, Fluff Co, Cute Booty Lounge, Firebelly Tea, Chvker Jewelry, Corksicle, Capella Apparel, Flippy Disc Golf Apparel, Maroon Bell Outdoor, UpTop, Ecozoi, MultiTasky, Kitsch, Little Sky Stone, Grooming Lounge, Jupiter Gear, Yune Yoga, Easy Sundays, Yoga Democracy, and Lumination

Answer is actually at the bottom of some of their websites as that is something you can turn on or off and some people like to leave it on.

"This update comes on the heels the Company's recent November 6 announcement about 10 new vendors joining the platform immediately following its completion of tech integrations with the ecommerce solutions powering thousands of vendors' existing ecommerce stores. MARKET.live's accelerating vendor acquisition further strengthens its position as a leading destination for top-tier products and brands in today's ecommerce."

More clues for you but promise you'll do your own DD

This company that hasn't been named has over 4.4 million stores operating all around the world.
25000 websites are live using the Plus version.
Out of the 4.4 million websites, 2.5 million, i.e., 70% of websites, are from the US itself.



(8)

(0)
Verb Technology Company, Inc (VERB) Stock Research Links



---