Long Post for Investors (redflix S8E08) Where t


Post# of 31101
Posted On: 11/07/2023 6:45:18 PM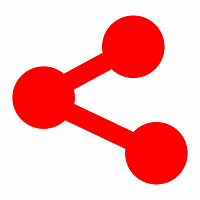 Long Post for Investors (redflix S8E08)
Where the hell am I?
I had a nightmare I lost almost my entire investment.
FLIGHT ATTENDANT:
Hot towel, sir?
His eyes flicker open. He takes the towel with a nod.
FLIGHT ATTENDANT:
We'll be landing in Los Angeles in about twenty minutes. Do you need any tax loss forms?
Huh?
Hey wait a second, this isn't Los Angeles!!!
red tricked me again!
There he goes again with that dreams and level bs. Planted a virus no doubt in my head!!!
Well I did write hundreds of times to do your own DD, not get it off the internet and check your tickie but some are too lazy.
One off my favorite lines I've also posted many times is...
Everyone has an agenda and chances are, it's not yours.
I learned a few things along the way...
1.) Few people know how to do real DD
2.) Even fewer actually do DD
3.) A large number of people spend less than 5 minutes when deciding what to invest in.
4.) A substantial number of people don't even know how to find a company filing
5.) Even fewer have ever read a company filing
6.) This one might be hard to believe, but many don't even read the PRs.
Did anyone read the PR yesterday? I took a quick look and went back to work. I don't watch the market all day so was surprised that night to see the entire float change hands a bunch of times. Didn't read of anyone talking about halts this time.
You ever notice on days you may feel a stock might run it doesn't? Then a week or two later it does when...
A.) Somebody(s) load up with shares prior
and/or
B.) People actually realize what the news is
My takeaways from the PR.
Notice in the headline the PR said "New Technology Integrations"
But the PR never really said what the "New Technology Integrations" were.
I'm thinking another PR to come on that. I wouldn't see why not.
I 100% know what those Integrations are. Remember I see patterns.
Actually it's not hard to figure out.
Anyone want to guess?
I'm assuming people know why these integrations are important?
If I was a company that had to manually manage my products, inventory, etc across multiple sites, I'd be very inclined not to use them (i.e. friction). Make it seamless and why not use Market.Live.
Pretty impressive Market.Live was able to add a bunch quickly. Was there pent up demand?
I guess if you integrate into a company with 4.4 million stores, there is a lot of potential customers.
Oh dammit, I gave you a BIG hint.
What else? What else?
Oh, snap! That's right. We didn't land in Los Angeles.
Anyone know where we are?
HINT: It's right at the bottom of the PR.
How did that happen?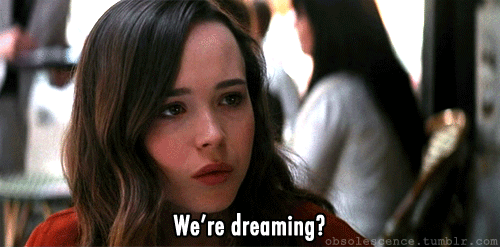 Maybe. Maybe not.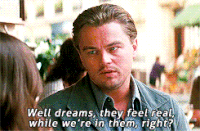 Maybe the law of averages with VERB will finally catch up?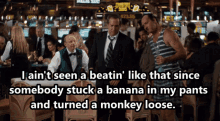 Throwing some dough at penny stocks can be rough but so is Vegas
So what's up with HQ in Vegas?
I remember the nFusz tattoos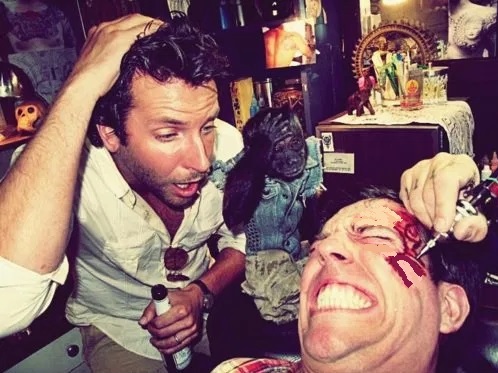 Seeing the PR and Vegas was puzzling. Feels like they recently ditched NewPort and went to Los Alamitos. I thought that would be HQ.
I really had to think about this one...
Did some searching looking for companies in Vegas. Found a bazillion of them.
Then tried to narrow it down to Live Selling companies. Nothing really jumped out.
Got to think outside the box.
Why Vegas?
Why now?
Heck. Why not?
Then it dawned on me.
What immediately comes to mind when you think Las Vegas?
Red Rooster, red?
Cut it out.
Wayne Newton, red?
Well closer than RR.
Think about a CEO that is kind of flashy.
Rory Red?
No.
Elon?
Nope, not in Vegas
Hmmm, give up.
Think about it. What CEO is connected to Verb who's company is in Vegas?
Pure speculation on my part. What one of the things that would bring Verb to Vegas?
I kind of like that...V2V. Catching. V2V
red, you were saying...
Oh yeah, one of the things that would bring Verb to Vegas wouldn't be a partnership. You could do that from any place.
An acquisition (either way) or a merger would do it. Yeah that could be the ticket.
Since unlike the integration I mentioned above which many probably can figure out. This is pure speculation so I'll let you all do your DD and come up with the reason why you think V2V.
I'll post my guess in the next redflix mini series episode.
Welcome home Mr. red. Got your Wayne Newton tickets.
Man his voice is high. Must have tried to break even in Vegas.

(10)

(0)
Verb Technology Company, Inc (VERB) Stock Research Links



---