Study Finds Autism Compromises Sleep Quality, Phys


Post# of 32
Posted On: 11/07/2023 4:40:17 PM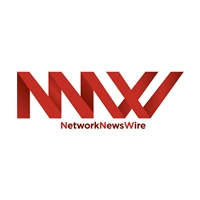 Study Finds Autism Compromises Sleep Quality, Physical Activity in Kids
New research has found that children with disorders on the autism spectrum have lower physical activity levels and worse sleep in comparison to their peers. One of the study's coauthors, Xiao Liang, stated that the study was driven by results from earlier research as well as his experience as an inclusive education teacher in Hong Kong.
Liang, who is a research assistant professor in the rehabilitation sciences department at Hong Kong Polytechnic University, added that he discovered that students with autism spectrum disorders (ASD) had low levels of physical activity during class as well as recess and lunch break.
For his previous research, he carried out a systematic review to summarize accelerometer-measured levels of physical activity in adolescents and children with ASD. He determined that only 47% of adolescents and children with ASD met the WHO-recommended guidelines on physical activity guidelines and noted that age-related reductions in physical activity were evident in adolescents and children around the globe.
For the latest study, Liang and his colleagues systematically reviewed 28 observational studies that evaluated differences in sleep parameters or levels of physical activity between adolescents and children with and without ASD. Of the total number of participants included in the review, 1,573 participants had no ASD while 805 were on the spectrum. All were between 5 and 16 years of age.
Once the review was done, the researchers calculated the effect sizes to represent the differences in sleep parameters and levels of physical activity levels between adolescents and children with and without ASD. Lastly, the researchers explored the moderating effect of age on the differences in levels of physical activity between both groups using meta-regression.
They discovered that in comparison to their peers, adolescents and children with ASD had longer time in sleep latency, lower sleep efficiency, lower total time for sleep and lower levels of physical activity. The researchers hope that pediatricians and primary care providers can encourage children and adolescents to meet daily physical activity guidelines as recommended by the WHO to maintain their health.
The researchers add that physical activity intervention should also be used to improve sleep and problematic areas as well as executive function in adolescents and children with ASD.
In the report, Lian noted that he hoped the research encouraged more studies on tailored physical activity interventions to help young ones with ASD to improve their sleep and other functions. Further, he asserted that his team remained dedicated to working toward good mental and physical health through physical activity interventions. The study's findings were reported in "JAMA Network Open."
A number of companies such as PaxMedica Inc. (NASDAQ: PXMD) are working to develop novel treatments for various neurologic conditions, including autism spectrum disorder. The success of these efforts will benefit plenty of affected people around the world.
NOTE TO INVESTORS: The latest news and updates relating to PaxMedica Inc. (NASDAQ: PXMD) are available in the company's newsroom at
https://ibn.fm/PXMD
Please see full terms of use and disclaimers on the BioMedWire website applicable to all content provided by BMW, wherever published or re-published:
http://BMW.fm/Disclaimer

(0)

(0)
PaxMedica Inc. (PXMD) Stock Research Links



---