Short Summary - November 7. Trading today again


Post# of 6164
Posted On: 11/07/2023 4:38:03 PM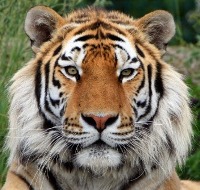 Short Summary - November 7.
Trading today
again
provided an ideal opportunity for the main traders of $SFLM to add to their inventory of shares at a variety of price points for trading much higher later when developments such as a series of acquisitions and a probably name change + ticker change take place in due course.
Again,
people failed to hit the ask aggressively enough throughout the day
so scammers / manipulators / shorters played the usual games
covered in earlier contemporaneous posts.
Overall it was a much better day
with
reversal established,
very few people getting .0008s
- perhaps 3 -
almost all of those flipped
at .0009 -
.0010 restarted
and
only 4M more stacked there
compared to yesterday - for a peak of 24M -
despite 20M being bought at .0009 today.
Walked down ask at .0009 was bought out every time
it was attempted
Bid at .0008
peaked at
57M
-
$45.6K
-
4M more
than the peak of 53M on November 6 -
and 7M above it at .0009
- probably
sufficient to take out at least .0010>.0013
when applied to successive asks.
Overall,
31M
was traded - the
majority at .0009.
Once we get the .0030+ break,
the
serious traders
of $SFLM - those with
25M > 50M+
shares -
should be able to get momentum going
and by continually outbidding stopping low level flip people from getting back in.
Traders need to note that
every 1M sold at .0010 instead of .01
is
throwing away $9K in profit
and
throwing away $19K at .02!

The share structure was updated on November 1 - again with
no change.

There has now been
no change
to the Unrestricted O/S in
371 days
- thereby showing that
there has been no conversion of the shares owned by the CEO of Deep Power, Inc
which - IMO -
he will either keep to trade much higher
once the $SFLM deals are done
or $SFLM will buy the debt back before interest is due in June 2024.
List of traders on $SFLM
as at November 3, 2023 here:
https://investorshangout.com/post/view?id=6640648
Latest Overview
- updated November 5, 2023 - here:
https://investorshangout.com/post/view?id=6640891

(0)

(0)
SFLMaven, Inc. (SFLM) Stock Research Links



---
"Per Ardua Ad Astra" - "Through Adversity To The Stars"

A very apposite motto for those who trade successfully in the OTC market..

All posts are my opinion - trade at your own risk.