Achilles Medical THE PAIN STOPS HERE ACTIPATC


Post# of 6984
Posted On: 11/07/2023 8:57:44 AM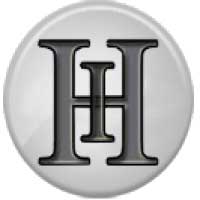 Achilles Medical
THE PAIN STOPS HERE
ACTIPATCH
Made in USA
Healing technique developed medical Little device
Musculoskeletal Pain Relief
For the treatment of back pain - for the treatment of neck pain
For the treatment of knee pain - for the treatment of ankle pain
For the treatment of pain Joint Hand
The ActiPatch is a breakthrough pain relief technology that is improving the quality of life for people around the world. The ActiPatch provides a safe and effective pain management therapy for common musculoskeletal complaints.
Advances in microelectronics have made it possible to deliver clinically proven and superior extended duration pulsed electromagnetic therapy in a small, convenient and economical ActiPatch device for a personal extended use
Advantages of ActiPatch
- Get rid of the pain without drugs or painkillers
- treat swelling and inflammation
- restore damaged cells
- Safe and has no side effects
- Safe for diabetics and the elderly
- Recognized by the Wall Street Journal from the latest
Medical Innovations for 2009 to Treat the pain
EFFECTIVE:Clinically proven pain and inflammation relief at the source. 5x better compared to over-the-counter drugs.
LONG LASTING:720 hours of action plus unique On/Off switch.
SAFE: Safe to use for diabetics, arthritics, elderly and people with a compromised renal function. Can be combined with any medication and used overnight.
The ActiPatch Provides 720 Hours of Pain Relief Therapy
This therapy is a significant opportunity and presented by one of the most common human ailments, namely, musculoskeletal complaints. This is especially true regarding the substantial market for treating back pain. Additional product opportunities exist to treat sore necks, knees, tennis elbow, heels, and wrist pain.
ActiPatch Pain Relief Therapy has 5x better pain relief than OTC drugs, 100% safer at half the cost.
How Does ActiPatchWork?
ActiPatch treats pain and inflammation at the source by using low level and safe electromagnetic pulses to stimulate injured cells to speed recovery. Electromagnetic Pulse Therapy is sensation free, so the only thing you feel is relief!
https://www.achillesmedical.net/index.php?mai...amp;Lang=1

(2)

(0)
BioElectronics Corporation (BIEL) Stock Research Links



---