ASSET EXCHANGE AGREEMENT This agreement, made


Post# of 34
Posted On: 03/23/2013 9:43:49 PM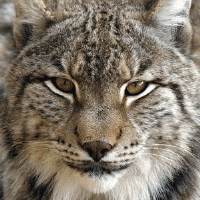 ASSET EXCHANGE AGREEMENT
This agreement, made and entered into this 6 th day of May, 2008, by and between Western Sierra Mining Corp. (WSM), having an address of  2750 Cisco Drive South, Lake Havasu City, Arizona 86403 and Don L. Jenkins et al, (Jenkins) whose address is P.O. Box 2880, Prescott, Arizona 86302; collectively referred to as "The Parties."
REPRESENTATIONS
WHEREAS:
1.
WSM represents that it is a publicly held mining company incorporated in the State of Utah and:
2.
Jenkins represents that he is the owner of certain mining properties or mineral claims as defined in Exhibit "A" and:
3.
WSM and Jenkins desire to work together to their mutual interest by exchanging the common stock of Western for the rights owned by Jenkins as per Exhibit "A"
THEREFORE, WSM and Jenkins hereby agree as follows:
Obligations of the Parties:
1.
WSM shall issue to Jenkins or his designee, 50,000,000 shares of its restricted common stock upon the signing of this agreement.
2.
WSM shall pay to Jenkins $50,000.00.
3.
WSM shall file a registration statement with the SEC to make all 100% of the amount of the above shares unrestricted "Free Trading".
4.
Jenkins shall execute the appropriate documentation necessary to transfer the properties listed in Exhibit "A' to WSM.
Payments: All payments made by WSM under this agreement shall be made by direct wire transfer to an account as directed by Jenkins within 30 days from the date of signing of this agreement.
Additional Understanding. Jenkins hereby acknowledges that in order for WSM to register the shares being issued pursuant to this agreement, WSM will first need to have the books and records of the Corporation audited.  Once the audit is complete, WSM will file an SB-2 registration statement with the SEC to register all 50,000,000 shares.  WSM will file on Form 8-K the appointment of the Auditor within one (1) week of the signing of this Agreement. At completion of the Audit, WSM will file the SB-2 within two weeks from the completion of the Audit.  WSM can not predict with any specific accuracy the response time of the SEC but will use all prudent efforts to expedite the completion of said registration.
Threatened or pending proceedings. "The Parties" warrant that no proceedings shall have been initiated or threatened by any governmental department, commission, bureau, board, agency of instrumentality or any other bona fide third party seeking to enjoin or otherwise restrain or to obtain an award for damages in connection with condition of the transaction contemplated hereby.
Authorization. All corporate action necessary to authorize the execution, delivery and performance by both Parties and any other agreements or instruments contemplated by this transaction be furnished each to the other with copies of all applicable resolutions certified by the Secretary of the respective companies.
Consents. The Parties shall have received the approvals, consents and authorizations of all third parties necessary to effect the validity of this agreement.
Notices. Any demand, notice or other communication required or permitted under or in connection with the transactions contemplated by this Agreement, shall be in writing and shall be deemed to be effective when delivered by facsimile or in person or deposited in the United States mail and sent by certified or registered mail, return receipt requested, addressed as follows:
If to WSM:
Western Sierra Mining Corp.
2750 Cisco Drive South
Lake Havasu City, AZ  86403
Fax: 928-680-7066
If to JENKINS         Don L. Jenkins
P.O. Box 2880
Prescott, Arizona 86302
Fax:  928-442-3898
Either party may change their notice address by notifying the other party of the new address using the same manner of delivery as stated above.
Termination. Either party may terminate this Agreement, upon written notice to the other party, for any of the following reasons:
(a)
A breach by either "Party" of any covenant, term, or condition of the Agreement and the failure to cure such breach within 5 business days after receipt of written notice of such breach from the non-breaching party; or
(b)
Either party misrepresents the terms or conditions of this

(0)

(0)
Western Sierra Resource Corp. (WSRC) Stock Research Links



---