420 with CNW — Marijuana Startups Leverage AI to


Post# of 525
Posted On: 05/09/2023 5:02:14 PM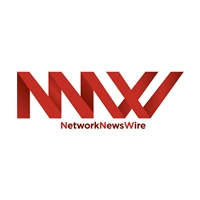 420 with CNW — Marijuana Startups Leverage AI to Keep Competitive
The dawn of AI is here, with more and more sectors adopting the use of this technology to improve efficiency, optimize the growth process of businesses, and assist in making faster and more informed decisions. The cannabis industry has not been left behind, with more companies adopting this technology.
For instance, Green Rush Consulting recently launched a chatbot that specifically caters to the needs of the cannabis industry. For more than a decade, this consulting firm helped marijuana entrepreneurs acquire licenses using human consultants.
Zeta Ceti gained inspiration from ChatGPT, leading to the development of Oddysee AI, which can do about 70% of the work on marijuana licensing. Ceti, who showcased the product at a cannabis conference in Manhattan recently, revealed that the remaining 30% would be done by humans.
Jason Rosenberg, cofounder of Oddysee AI, explained how the product would direct users to a cannabis brand by names in their search. Oddysee AI is only one among many other startups in marijuana AI. A Toronto-based company, Predictmedix, is developing a program to test for marijuana impairment.
Little Dragon, a delivery-only business that specializes in high-THC products, also recently launched an AI program on an equity crowdfunding platform. Rachel Figueras, the cofounder of Little Dragon Dabs, revealed that its AI could learn a user's preferences and assist them in choosing products better than a person would.
While it is expected that more players in the industry will follow suit as the adoption of AI grows, the results will vary due to the difference in regulations in states that have legalized some form of marijuana. Additionally, the increased adoption of this technology in the industry may put licensing consultants, budtenders and other participants out of business.
There are upsides to the technology's use, however, including the issues it could solve, such as impaired driving. Predictmedix revealed that it utilized multispectral cameras to conduct an analysis of physiological data patterns and identify impairment, regardless of whether that impairment was induced by marijuana, alcohol or even mental illness.
In a statement, Dr. Rahul Kushwah, COO of Predictmedix, added that impairment testing by AI could be stepped up to accommodate higher numbers, which would in turn increase its usefulness for mass-testing scenarios such as workplace screenings and roadside checkpoints. Standardized labeling and testing is also another issue AI can solve, as highlighted by ChatGPT. However, more scientific data and studies are needed on the effects of marijuana in order to make these tools more effective.
As artificial intelligence tools help customers make better product choices, the market could become more sophisticated as buyers become drawn to products made from plants that show evidence of superior genetics, better cultivation methods (organic vs. plants grown using synthetic agrochemicals, for example). This attention to the way cannabis is grown may create extra demand for modern cultivation equipment from the likes of Advanced Container Technologies Inc. (OTC: ACTX) as growers seek to harvest superior yields.
NOTE TO INVESTORS: The latest news and updates relating to Advanced Container Technologies Inc. (OTC: ACTX) are available in the company's newsroom at
https://cnw.fm/ACTX
Please see full terms of use and disclaimers on the CannabisNewsWire website applicable to all content provided by CNW420, wherever published or re-published:
http://CNW.fm/Disclaimer

(0)

(0)
Advanced Container Technologies Inc. (ACTX) Stock Research Links



---