only 3 more hours We have a contest on Investors


Post# of 370
Posted On: 03/17/2013 9:13:30 PM

only 3 more hours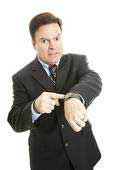 We have a contest on Investors Hangout MVP board every week.
OTC Every week Big Board every two weeks. This week is both.
Hope you join us, It's a very good contest.Put in your picks before midnight sunday night!
Now taking big board and OTC in the contest on Investors Hangout MVP's
Please join us in the contest.Thanks and have fun!

(0)

(0)
---
I'm in it to win it!
NASDAQ DIP and RIP
Here is the best word that describes what i do here.
Intuitive;
means having the ability to understand or know something without any direct evidence or reasoning process.

I was born with it, I'm truly blessed!
Alway's searching for winners'