Don't Underestimate the Power of Networks: Sinc


Post# of 286
Posted On: 02/23/2012 6:07:05 PM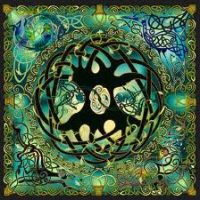 Don't Underestimate the Power of Networks:
Since the dawn of time, primates have relied on social networks to help the whole group with their environments. This of course applies to humans and our enterprises as well. First of all, information disseminates easier and faster through networks than through hierarchies. This makes it possible for us to gain access to and act upon new information faster. We have the ability to be more responsive. Second, the lack of bureaucracy and hierarchy encourages communication and interaction. This makes it easier for us to share more information continuously. If we put these two things together, networks can help both individuals and groups of individuals make better decisions faster — decisions that benefit the whole group.
Most people intuitively know that people who are well connected have an advantage. Informal networks have always been important to get the work done or making things go your way. We use our informal networks on a daily basis to solve problems, get access to expertise and information we need, discover and act on opportunities, get buy-in on decisions and so forth. People who are well connected have the powers to get the work done, even if they are not experts or doers themselves. And as an increasing part of the workforce in most Western organizations are involved in knowledge work, with collaborative and complex problem solving as the essence of their work, informal networks are becoming even more important. The people who are well connected become even more powerful.
http://www.cmswire.com/cms/social-business/do...012890.php

(0)

(0)
---