LOL - Lying No balls. Pretty funny ... Low IQ


Post# of 28049
Posted On: 01/25/2023 9:59:37 AM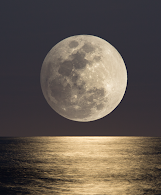 LOL - Lying No balls.

Pretty funny ... Low IQ Mitchum actually thinks yesterday's Form 4s were insiders SELLING. Yep, that's right ... Zero comprehension! ... That's the quality of employee that TRICOR insurance has?

The fact is Verb Board members returned allotted shares ... for Stock options!
Just gotta read the Form 4.


Obviously Mitchum was named after a deodorant because the buffoon reeks.

Mitchum is simply an emotional Financial Terrorist.







(11)

(0)
Verb Technology Company, Inc (VERB) Stock Research Links



---