Toddlers, Infants Risk Severe Outcomes When Faced


Post# of 43
Posted On: 01/24/2023 4:50:59 PM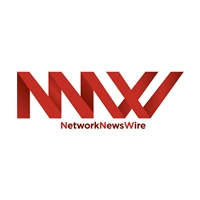 Toddlers, Infants Risk Severe Outcomes When Faced with Multiple Infections
A study conducted by researchers at Corewell Health East has revealed that toddlers and infants have higher chances of experiencing severe health outcomes in the face of the so-called "tripledemic," which is comprised of flu, RSV and COVID. Three years after COVID-19 first reared its ugly head, new research found that young patients face the risk of severe health outcomes after being infected by multiple respiratory viruses.
The investigators, led by Dr. Amit Bahl, found that although omicron cases made up the bulk of hospital admissions for those between the ages of 0 and 17, they weren't as likely to result in serious or deadly outcomes in comparison to the alpha and delta cases.
However, the presence of an additional respiratory virus such as RSV or the flu alongside any of the coronavirus variants significantly increased the risk of severe outcomes. Infants and toddlers were at significantly more risk in the face of multiple respiratory infections.
According to Bahl, younger children who suffered from more than a single virus concurrently had a much higher need for ICU-level care and oxygen therapy. Bahl explains that more than 45% of children with multiple respiratory infections needed ICU-level care, in comparison to 22% of those who were infected with only one respiratory virus. He also noted that it was immensely important for healthcare providers to recognize the increased risk presented by multiple respiratory infections, especially because there have already been an inordinate amount of influenza and RSV infections this year.
For the study, Bahl and his team examined data from more than 4,500 visits to the emergency room at Corewell Health Beaumont, during the period between Jan. 1, 2021, to June 16, 2022. According to the report, 17% of the pediatric patients who exhibited coinfection were infected by the delta variant, 12.5% had the omicron variant, and a little more than 5% had the delta variant.
That said, Nicholas Mielke, study coauthor and a medical student at Oakland University William Beaumont School of Medicine, noted a surprising statistic. He stated that while coinfection with other respiratory viruses significantly increased severe health outcomes, younger patients exhibited a relatively low fatality rate. There was a surprisingly low rate of mechanical ventilation and mortality among younger patients, Mielke said, while adults had a substantial risk of experiencing severe symptoms and even, death. Mielke went on to explain that it was still important for the pediatric population to receive the appropriate vaccinations despite their relatively low risk of severe illness.
The research team published its study in the "Lancelet Regional Health-Americas" journal.
The growing threat posed by infectious diseases has prompted many companies, including BiondVax Pharmaceuticals Ltd. (NASDAQ: BVXV), to specialize in developing new treatments for these conditions in both pediatric and adult patients.
NOTE TO INVESTORS: The latest news and updates relating to BiondVax Pharmaceuticals Ltd. (NASDAQ: BVXV) are available in the company's newsroom at
https://ibn.fm/BVXV
Please see full terms of use and disclaimers on the BioMedWire website applicable to all content provided by BMW, wherever published or re-published:
http://BMW.fm/Disclaimer

(0)

(0)
BiondVax Pharmaceuticals Ltd. (BVXV) Stock Research Links



---