Nonprofit in Oregon Launches Training Program for


Post# of 112
Posted On: 01/23/2023 4:51:32 PM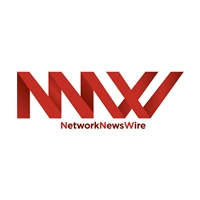 Nonprofit in Oregon Launches Training Program for Psilocybin Facilitators
Oregon became the first state in the United States to allow psychedelic use after it legalized the use of psilocybin by adults in 2020. A psychedelic compound that occurs in magic mushrooms, psilocybin is one of many other psychedelics that are said to have immense potential as effective mental-health treatments.
Initial studies have shown that psilocybin may be able to alleviate the symptoms of mental health conditions, including anxiety, depression and substance-use disorder, especially when paired with psychotherapy.
Generally, psychedelic-assisted therapy involves undergoing a psychedelic experience under a trained physician followed by several hours of counseling to teach the patient how to integrate any insights they had during the experience into their lives. However, since the psychedelic-assisted therapy industry is still in its infancy, there aren't many physicians and therapists who are adequately trained on how to guide patients through psychedelic experiences or the integration process.
A nonprofit organization in Oregon known as the Synaptic Training Institute has now taken it upon itself to train psilocybin facilitators under the auspices of Oregon Measure 109. The voter-approved measure allows approved service centers to provide psilocybin to individuals in a safe environment under the supervision of licensed facilitators who have at least 140 hours of training.
In mid-2021, the FDA declared that psilocybin was a "breakthrough therapy" for severe depression, putting the psychedelic on the fast track through the development and review process. Evidence also shows that psilocybin may also be able to treat anxiety, substance use disorder and post-traumatic stress disorder.
The Synaptic Training Institute launched its inaugural training program with 20 students, providing them with basic counseling skills, discussing ethical case studies and having them support each other through low-dose ketamine journeys. On top of providing much-needed training, the nonprofit's status allows it to reduce tuition costs (of up to $8,000) through scholarships. This would allow a more diverse population that may not have afforded the training to become professional facilitators with little financial pressure.
In fact, one-third of the inaugural training group was able to attend the program thanks to scholarships.
Synaptic founder Dr. Matthew Hicks, stated that he was quite pleased with how the inaugural program went and that he was excited about the future possibilities of psychedelic-assisted therapies. Although he declined to provide names, Hicks revealed that the nonprofit had collaborations with several regional and global organizations to provide "stellar practicum opportunities."
As entities such as Delic Holdings Corp. (CSE: DELC) (OTCQB: DELCF) expand their footprint, they could also tap the human resource being trained at centers such as the Synaptic Training Institute.
NOTE TO INVESTORS: The latest news and updates relating to Delic Holdings Corp. (CSE: DELC) (OTCQB: DELCF) are available in the company's newsroom at
https://ibn.fm/DELCF
Please see full terms of use and disclaimers on the PsychedelicNewsWire website applicable to all content provided by PNW, wherever published or re-published:
https://www.PsychedelicNewsWire.com/Disclaimer

(0)

(0)
Delic Holdings Corp (DELCF) Stock Research Links



---