Some thoughts on $VERB pending deal Read the sh


Post# of 29034
Posted On: 01/19/2023 5:42:56 PM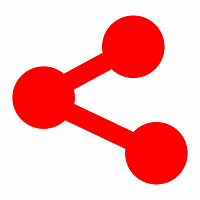 Some thoughts on $VERB pending deal
Read the shareholder letter again list night.
I remember back when Verb acquire of Sound Concepts Apr 11, 2019 and SoloFire over a year later on Sep 10, 2020
Whatever is in the works, has to be a lot bigger than either of these to have engaged Alantra, the prominent
international
M&A and strategic advisory firm.
Been thinking what type of deal, partnership or acquisition.
Likely international which is why Alantra is engaged.
Likely in Europe since the West was mentioned often. A partner in Europe is a great way to expand MARKET's presence there.
If it's a partnership and someone is going to provide marketing services to Verb, that isn't enough. Advertising, media and ads cost real money. Not cheap. Has to be someone with money. Lots of money.
So what type of company has lots of money?
Google sure does
Microsoft sure does
TikTok sure does
Meta sure does
Could it be a company of that magnitude? Possibly? Maybe not as there many other possibilities.
Who else has lots of money?
VC's have lots of money
Quote:

---

Venture capital (VC) is generally used to support startups and other businesses with the potential for substantial and rapid growth.

---
Who else has lots of money?
Marketing Agencies usually do. I've worked with most of the top agencies globally. They certainly have the means and skills to Market MARKET.
Who else has lots of money? Would like to hear your opinion. I'll share what I think after others chime in.

(12)

(0)
Verb Technology Company, Inc (VERB) Stock Research Links



---