Something that might not be 100% obvious. Shor


Post# of 29066
Posted On: 01/17/2023 7:21:36 PM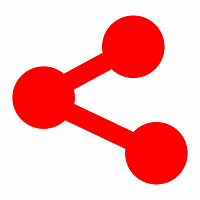 Something that might not be 100% obvious.
Short shares went up 12% the last two weeks of December. +820,000 shares
While that is a significant about, that's not the fun part.
7,600,000 short shares at .20 is over a million and a half dollars.
Almost doubled since a month ago when the value of those shares was $813,600.
When VERB hits $0.40, it's $3M.
At $1, it's $7.5M
At $2 it's over $15M and so on and so on and so on.
12/30/2022 7,600,000 shares $1.25 million +12.1% N/A 3.7 $0.16
12/15/2022 6,780,000 shares $813,600.00 +8.5% N/A 3.6 $0.12
https://www.marketbeat.com/stocks/NASDAQ/VERB...-interest/
Do you think shorts post on message boards?

(14)

(0)
Verb Technology Company, Inc (VERB) Stock Research Links



---