Four Developments in Cancer Research That Occurred


Post# of 196
Posted On: 01/05/2023 4:35:16 PM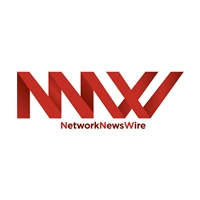 Four Developments in Cancer Research That Occurred in 2022
Cancer is a leading cause of death globally, with cancer types such as lung cancer, breast cancer and colorectal cancer being responsible for most cancer deaths. Over the last year, research in this particular field has made significant strides. Below, we look at some of the developments that occurred in 2022.
CAR T-cell therapy proving to be revolutionary
The FDA first approved the first CAR T-cell immunotherapy in 2017. Since then, the technology has shown great promise in the treatment of various cancers. Chimeric antigen receptor (CAR) T-cell therapy usually involves genetically engineering an individual's immune cells to better identify and fight cancer before introducing them back to the patient's body.
While this treatment is not effective in every patient, its success rate is very high, with most cancer patients experiencing full remission. For instance, in 2010, two patients suffering from blood cancer underwent CAR T-cell therapy. Over 10 years later, these patients are still in remission.
Scientists also observed last year that five patients with lupus who received CAR T-cell therapy banished their symptoms after their immune systems reset.
Development of cancer vaccines
Normally, vaccines take at least a decade to be developed. However, the onset of the coronavirus saw mRNA vaccines being developed in less than a year.
Cancer cells aren't usually similar, which makes it hard to develop a vaccine that can help prevent cancer. At the moment, cancer vaccines are mostly administered as treatments. The advancements made in mRNA technology and knowledge obtained from research will be useful in the development of better cancer vaccines that can treat this fatal illness.
Research linked cancer to fungi and microbiome bacteria
Different studies conducted in 2020 discovered that tumors have bacteria while recent research centered on fungal fraction found that tumors are actually made up of bacteriophages, protozoans and viruses, as well as fungi and bacteria. The researchers note that this is usually dependent on the cancer type.
This new discovery will allow researchers to use the microbiome to identify and monitor cancer earlier as well as develop treatments that use the microbiome to eliminate the cancer or at least make it easier to kill using current therapies.
Better diagnostic tools for canine cancer developed
Research has shown that one in every four dogs will be diagnosed with canine cancer in their lifetime. There are few treatments available for canine cancer.
However, with some companies releasing tools that use genomic data to identify more than 40 types of canine cancer, developing better treatments will be made easier.
As a matter of fact, entities that are investing in organ-targeted therapeutics, such as CNS Pharmaceuticals Inc. (NASDAQ: CNSP), are making exciting progress in the treatment of the specific cancers that they have focused upon.
NOTE TO INVESTORS: The latest news and updates relating to CNS Pharmaceuticals Inc. (NASDAQ: CNSP) are available in the company's newsroom at
https://ibn.fm/CNSP
Please see full terms of use and disclaimers on the BioMedWire website applicable to all content provided by BMW, wherever published or re-published:
http://BMW.fm/Disclaimer

(0)

(0)
CNS Pharmaceuticals Inc. (CNSP) Stock Research Links



---