$PVSP The Company's ongoing audit work has als


Post# of 6680
Posted On: 12/02/2022 12:33:46 PM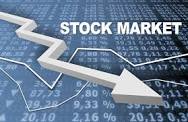 $PVSP The Company's ongoing audit work has also produced several tax adjustments from prior years, dating back to 2017. Due to the net operating loss carryforward, Pervasip did not recognize income tax expense in the nine-month periods ended August 31, 2022, and 2021. However, the VIEs that are included in the consolidated financial statements, have recorded a tax expense and a current income tax liability. Recent court cases regarding the interpretation of IRC 280E have made it more likely than not that the net operating loss deduction in the VIEs would be disallowed. Consequently, the company recorded tax provisions for its VIEs. Rather than re-stating prior years the Company decided to account for all adjustments in this quarter. Of the $1,503,376 booked in the Income Statement, $686,688 is tax and penalties from previous years and the rest estimated taxes for 2022 year to date.
In addition, $589,485 in Other Expenses in the Income Statement, includes a $342,000 tax adjustment from 2017 legacy payroll tax and a $163,718 charge from Pervasip which is from loss on debt conversion with Mammoth and derivatives.
Accrued expenses of $1,066,575 includes $254,549 in utility rebate contingency. That contingency will be lifted in Q4 as final commissioning by the utility was completed after the third quarter close and a full rebate of $288,000 was approved.
https://marketwirenews.com/news-releases/perv...66177.html

(0)

(0)
---
Consider all my posts my opinion and not advice to buy or sell anything. I post on stocks I own or am considering owning. Do your own DD!