BiondVax Pharmaceuticals Ltd. (NASDAQ: BVXV) Pipel


Post# of 41
Posted On: 11/29/2022 4:37:09 PM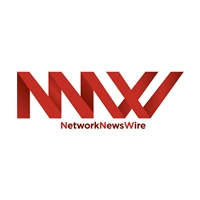 BiondVax Pharmaceuticals Ltd. (NASDAQ: BVXV) Pipeline Focused on Creating Innovative Immunotherapeutic Products for Treating Underserved Infectious and Autoimmune Diseases
- In collaboration with Max Planck Institute for Multidisciplinary Sciences ("MPI") and the University Medical Center Göttingen, BiondVax is developing a pipeline of NanoAb therapies
- The company's co-lead scientific research collaborator, Professor Dr. Dirk Görlich, director at MPI, was awarded the inaugural $1.4 million World Laureates Association ("WLA") Prize in Life Sciences or Medicine for his work describing protein transport within the cell
- The global market for autoimmune disorder therapies is expected to reach $90.7 billion by 2024; The global market for infectious disease therapeutics is expected to reach $167 billion by 2030
BiondVax Pharmaceuticals (NASDAQ: BVXV) is a biotechnology company focused on developing, manufacturing, and commercializing innovative immunotherapeutic products primarily for the treatment of infectious diseases and autoimmune diseases – with a primary focus on diseases underserved by current treatments and with large and growing markets, such as COVID-19, asthma, and psoriasis.
The company is developing a pipeline of innovative nanosized antibody (NanoAb) therapies in collaboration with Max Planck Institute for Multidisciplinary Sciences ("MPI") and the University Medical Center Göttingen ("UMG"), both in Germany. The NanoAb project's co-lead scientific research collaborator, Professor Dr. Dirk Görlich, director at MPI, was recently awarded the inaugural $1.4 million World Laureates Association ("WLA") Prize in Life Sciences or Medicine for his seminal work describing protein transport within the cell (https://nnw.fm/wdiUf ).
"I wish to offer my sincere congratulations to Dirk on being awarded the inaugural WLA Prize in Life Sciences. The award signals recognition and appreciation of his important research achievements and deep scientific acumen. His expertise extends to the unique and innovative NanoAb candidates being developed under our collaboration," CEO Amir Reichman said, on behalf of the BiondVax team. "We look forward to forging ahead together with Dirk, Matthias, and their teams as we strive to bring a pipeline of NanoAb therapies that exhibit significant competitive advantages for conditions underserved by currently approved therapeutics."
BiondVax's NanoAbs, also known as VHH-antibodies or nanobodies, are alpaca-derived nanosized antibodies that exhibit multiple significant competitive advantages over existing antibody therapies, including stability at high temperatures, superior binding affinity, more effective and convenient routes of administration, and efficient production.
BiondVax currently has an exclusive worldwide license for the development and commercialization of an inhaled COVID-19 NanoAb therapy, expected to enter clinical trials in 2023. BiondVax, Max Planck, and UMG also signed a broad five-year research collaboration in March 2022 under which BiondVax has exclusive options for similar worldwide licenses for NanoAbs addressing large market disorders currently underserved by approved therapeutic antibodies. The agreement covers the discovery, development, and commercialization of NanoAbs therapies for indications such as asthma, psoriasis, macular degeneration, and psoriatic arthritis.
The global market for autoimmune disorder therapies such as asthma, arthritis and psoriasis is expected to grow from $53.2 billion in 2019 to $90.7 billion by 2024, growing at a CAGR of 11.2% over the forecast period (https://nnw.fm/d62sl ). The global infectious disease therapeutics market is expected to grow from an estimated $119.87 billion in 2022 to $167 billion in 2030, growing at a CAGR of 4.23% (https://nnw.fm/0CeuK ). The primary factors driving key growth in these markets are the increased number of cases suffering from infectious and autoimmune diseases and the growing senior population.
The company is in a unique position to advance NanoAb innovation from R&D through commercialization and offers a highly experienced and successful pharmaceutical industry leadership team that includes former senior executives from Novartis, GSK, and Bristol-Myers Squibb. Since being founded BiondVax has executed eight clinical trials including a seven-country, 12,400-participant Phase 3 trial of a prior influenza vaccine candidate. The company built, owns, and operates a 20,000-square-foot state-of-the-art GMP biologics manufacturing facility housing its laboratories, production facilities, and offices.
For more information, visit the company's website at www.BiondVax.com.
NOTE TO INVESTORS: The latest news and updates relating to BVXV are available in the company's newsroom at
https://nnw.fm/BVXV
Please see full disclaimers on the NetworkNewsWire website applicable to all content provided by NNW, wherever published or re-published:
http://NNW.fm/Disclaimer

(0)

(0)
BiondVax Pharmaceuticals Ltd. (BVXV) Stock Research Links



---