European Clinical Trial Site Expansion for CNS Pha


Post# of 192
Posted On: 11/28/2022 3:46:18 PM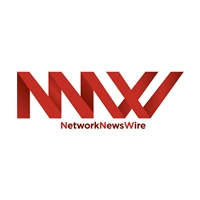 European Clinical Trial Site Expansion for CNS Pharmaceuticals, Inc. (NASDAQ: CNSP) Brain Cancer Drug Candidate Drives Patient Enrollment
- U.S.-based drug innovator CNS Pharmaceuticals is continuing to advance its global human clinical trial for Berubicin, a potentially pivotal treatment for the incurable brain cancer glioblastoma
- CNS recently announced its Q3 financial results, including an update on the clinical development that noted the start of patient enrollment and dosing in France
- CNS is also advancing trial sites in the United States, Switzerland, Spain, and Italy, with 29 of 68 anticipated sites currently enrolling patients
- The company expects to provide an interim analysis of the trials in mid-2023 and primary completion in 2024, with ultimate resolution in 2025
- The FDA has granted Berubicin Fast Track and Orphan Drug status, speeding the possibility of marketing the drug following the potentially pivotal clinical review
Innovative brain tumor therapy developer CNS Pharmaceuticals (NASDAQ: CNSP) is reporting continued expansion of the number of clinical site launches for its evaluation of the company's lead product candidate for treating recurrent glioblastoma multiforme ("GBM").
CNS Pharmaceuticals noted in a recent update about its anti-cancer drug candidates and its third quarter financial results that the potentially pivotal trial for its lead candidate — Berubicin — has begun patient enrollment and dosing in France, bringing its operational tally to 29 of 68 clinical sites now enrolling patients across the United States and Europe.
"This expansion into Europe drives us toward our goal of interim analysis, expected in mid-2023, which we believe has the potential to be (a) transformational milestone," CEO John Climaco stated in a company news release providing the update (https://nnw.fm/XkLnz ). "Moving forward, we are focused on building momentum and advancing this important program across the finish line."
GBM is an incurable brain cancer that is diagnosed in approximately 13,000 U.S. patients alone each year, and that number is expected to grow. Up to 50 percent of original malignant tumors of the central nervous system ("CNS") are glioblastomas, and those patients have an average survival time of about a year after diagnosis — only 10 percent or less survive to five years (https://nnw.fm/e5geN ).
"Unfortunately, there is a paucity of effective treatment options for glioblastoma, despite it being the most common primary brain tumor in adults," an Oncology Nursing News report on radiation's effects on overall survival ("OS") states (https://nnw.fm/eKlt3 ).
While radiation can significantly improve OS in newly diagnosed GBM patients, as the cancer recurs (which it generally does), reirradiation combined with a standard drug treatment improves progression-free survival ("PFS") for a few months but not OS, the report states, citing findings published in the Journal of Clinical Oncology.
The need to find an effective solution for surviving such a common brain cancer has created a competitive search for a better treatment. CNS Pharmaceuticals' development of anti-cancer drug candidates is spurred by Berubicin's performance in a safety trial conducted in 2006 by the drug's initial developer, Reata.
That initial small trial involved two dozen evaluated patients, one of whom has remained free of brain cancer during the intervening years. And nearly half of the trial's other patients experienced a statistically significant improvement in clinical benefit (https://nnw.fm/q5pFk ).
CNS Pharmaceuticals' expansion of clinical trials evaluating Berubicin included initial reports of its performance against cells in the lab and rose to the level of a global human trial comparing Berubicin responses to those of patients treated with Lomustine, another GBM standard of care.
In addition to the United States and France, trial site initiations are being advanced in Italy, Spain and Switzerland. Berubicin has received Fast Track and Orphan Drug Designation from the U.S. Food and Drug Administration ("FDA") to help speed its potential reviews and marketability as the trial is completed.
For more information, visit the company's website at www.CNSPharma.com.
NOTE TO INVESTORS: The latest news and updates relating to CNSP are available in the company's newsroom at
https://nnw.fm/CNSP
Please see full disclaimers on the NetworkNewsWire website applicable to all content provided by NNW, wherever published or re-published:
http://NNW.fm/Disclaimer

(0)

(0)
CNS Pharmaceuticals Inc. (CNSP) Stock Research Links



---