Fyi...Finra has been very active in deleting ticke


Post# of 10962
Posted On: 11/26/2022 1:44:17 AM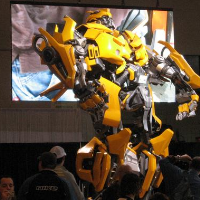 Fyi...Finra has been very active in deleting tickers, especially foreign issuers....suspending cusip's....
https://otce.finra.org/otce/dailyList?viewType=Deletions
2021
108 in November so far
145 in October
573
in Sept
195 in Aug
318
in July
148 in June
122 in May
128 in April
119 in March
153 in Feb
109 in Jan
Total 2118
Amazing how a stock like CRGP with many forms of litigation and a very
rare
Finra U3 halt in its past has managed to survive. Something unique has happened here! Something monstrous will happen in time.
Patience is a virtue!
$13
$CRGP

(1)

(0)
Calissio Resources Group, Inc. (CRGP) Stock Research Links



---
U.S. Constitution
"The Preamble
We the People of the United States, in Order to form a more perfect Union, establish Justice, insure domestic Tranquility, provide for the common defence, promote the general Welfare, and secure the Blessings of Liberty to ourselves and our Posterity, do ordain and establish this Constitution for the United States of America."
Oath
"I solemnly swear to support and defend the Constitution of the United States of America"
The Flag
"I pledge allegiance to the flag of the United States of America, and to the republic for which it stands, one nation under God, indivisible, with liberty and justice for all."

Quote:

---

If the broker-dealer fails to deliver for 13 days, the regulation imposes a "close out" duty to purchase and deliver securities "of like kind and quantity."

https://www.bloomberg.com/opinion/articles/20...ify%20wall

https://www.scotusblog.com/case-files/cases/m...v-manning/

---