Tesla Experiment - Not Very Good From email, un


Post# of 96752
Posted On: 11/24/2022 3:08:36 PM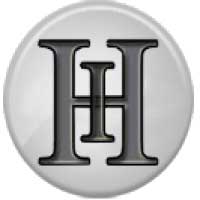 Tesla Experiment - Not Very Good

From email, unknown source

And California is banning fossil fuel vehicles in 2035 (only 13 years from now)???

So the Tesla experiment image001.pnghas come to an end.

Heather and I each had one for the past 3 months and here are some things from our experience. When gas prices were $5 per gallon it seemed like a good thing to try.

Here are some Pro's & Cons's!

Pro's:

1. Watching netflix on the huge screen looked and sounded like a movie image002.pngtheater!! Amazing actually ! Using the internet to listen to radio stations on line was so cool.

2. These cars are really quick and very fast! Felt almost as fast image003.pngas the corvette !

3. High end speed was also fast. Easy to go over 100 mph. I always got to places quickly.

4. All kids were in awe of the Tesla!!!!

5. I had some warranty issues. I scheduled through the app and tesla came to my house. This was cool other then I had to leave it there during that window of time. They fixed my issues at no charge and texted me what they did. Pretty cool!

Con's

1. My car said it would get 303 miles per charge. It really only get's 200 miles in my opinion!!! These cars drain so fast! But when it gets to 80 miles left you need to be concerned. So it really only gets 160-170 true miles. This is not good !

2. Range anxiety is a real thing. This past weekend we took the car to new jersey. Made it there with 60 miles left. Plenty to get us to charging station Went to the charging station I found In my phone and it was a mall!!! No charging station. Put the next one in my phone!!! Go to this station and had 6 miles left. Im glad it was not another mall. So yes this creates unwanted anxiety image004.png. So I would not want to go below 100 miles ever again. So really this is a 120-140 mile car when its not winter.

3. I heard when winter comes the anxiety is worse. Imagine running electric heat. I heard the numbers go way down from normal usage from other tesla owners. I cant imagine what this will do?!?!

4. The tires on this car can easily get damaged. My wife had two flat tires In her 3months. And flat tires are a pain in the ass. She had to schedule through the tesla app. Only tesla could fix the tire. She needed a new one image005.pngthe first time $412. The next time it was a hole and it was $150. They will only fix a tire one time so the next time on that tire it needs a new one. Only tesla can fix tires. Not cool image006.pngThese tires cut like butter. Dont drive off road at all and dont nick a curb at all!! This tire situation was a deal breaker for heather for sure because she hits curbs every day!!!

5. The car is too fast image003.png. I was bound to get a speeding ticket or an accident. Heather said I drove way too fast everywhere! Driving a 100 mph in this car is not a

Good thing.

6. I charged this car on sunday and it was $43 to charge it at a tesla super station. This price to drive 170 mph is insane. The charging was free for me because of the rental program I was in. But I would never pay $72k for this car then pay that amount to charge it on trips!

7. My electric has gone so sky high at my house these past two months so its hard to actually know how much it is to charge a tesla at home. My guess is its between $75-$100 for one car for a month. I had thought it would be closer to $50 month. I can only see this cost rising.

8. Running electric to my garage was not cheap. My brother did it for $1,000 in materials but it would have been much more if we hired it out. This probably would have been a $3,500 job.

9. Winter was coming and we show/look at alot of houses. We could not risk driving a tesla based on charge or bad tires in this situation.

10. When going to a tesla super charging station it will charge the tesla to 80% in 25 min. But it takes another 25 min to get to 100%. 50-55 min is too long for a full charge. They also don't like you to fully charge the car all the time. What the heck!



Overall, I think image007.pngelectric cars are not ready for us. They really lack what you need if you really have to drive somewhere. And its risky getting a flat tire on any road.

So we turned in our leases and bought 2 - 2021 dodge limited trucks with 30k miles on them. They were $54k each and with 100% bonus depreciation still in effect the real cost was $36k each. These trucks now are $78k brand new which is why buying used made sense. These just came off monthly rental programs. These will be safer, more reliable and more durable especially going into winter.

Peace image008.pngout tesla for now!

AND TESLA BUILDS THE BEST EV'S! IMAGINE HOW MISERABLE THE CHEVY EVS MUST BE! UGH!

(0)

(0)
---