In-Wheel Motors Look Set to Dominate EV Industry


Post# of 666
Posted On: 11/23/2022 4:53:54 PM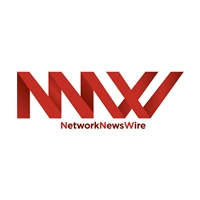 In-Wheel Motors Look Set to Dominate EV Industry
In-wheel motors are not a new technology. More than a century ago, Ferdinand Porsche and Ludwig Lohner came up with battery-operated electric vehicles whose front wheels had motors mounted to them. Despite creating a stir, this technology never materialized, leading to the dominance of gasoline vehicles in the transport sector.
More than 100 years later, in-wheel motors are returning. The motors and everything else are well packaged inside the wheel rims of the vehicles, making them more effective at supplying power to the most critical components of the vehicle. While speaking to CNN Business, Luca Ambrozic stated that by consolidating everything into one location, the car becomes lighter and uses less energy due to the shorter distance the power has to travel. Additionally, it makes room inside the car for the addition of more energy-efficient airflow features.
According to Ambrozic, in-wheel motors are a turning point in the EV industry since they provide flexibility when it comes to the car's design. Because of this freedom to make the car in a variety of different ways, automakers are able to produce the most appealing cars.
These in-wheel motors have already been developed by Elaphe for a variety of electrics. For instance, the forthcoming Lightyear 0 solar-assisted vehicle already has Elaphe's in-wheel motors installed inside its wheels. The Aptera Motors Co. and Lordstown Motors are additional beneficiaries of Elaphe In-wheel motors. Aptera Motors intends to use the in-wheel motors in its lightweight three-wheeler even though production has not yet commenced, while Lordstown is using the in-wheel motors for its new Endurance line of electric pickup trucks, which the company asserts will provide a true reflection of a four-wheel drive.
Ambrozic argues that these illustrations demonstrate that in-wheel motors are created to fit both light vehicles and trucks by simply altering the design of the vehicle to accommodate the motor.
According to James Edmondson, motors on board form the foundation for the majority of large automakers' electric vehicle systems, and to be able to implement the in-wheel motors, you will need to design the entire system from scratch, which will require making significant investments in the in-wheel technology. He claims that automakers are concerned about the service life of in-wheel motors because they are susceptible to impactful motions on the road.
Despite the claims, a report published in 2021 indicates that the need for in-wheel motors is anticipated to rise alongside the rise in sales of EVs by the year 2026. And as electric vehicles gain popularity, manufacturers are switching to in-wheel motors for the freedom of space and effective power supply.
It remains to be seen how different startups, such as Mullen Automotive Inc. (NASDAQ: MULN), might assess and respond to this growing use of in-wheel motors in electric vehicles.
NOTE TO INVESTORS: The latest news and updates relating to Mullen Automotive Inc. (NASDAQ: MULN) are available in the company's newsroom at
https://ibn.fm/MULN
Please see full terms of use and disclaimers on the Green Car Stocks website applicable to all content provided by GCS, wherever published or re-published:
https://www.GreenCarStocks.com/Disclaimer

(0)

(0)
Mullen Automotive Inc. (MULN) Stock Research Links



---