Rules of the road, so to speak. Chuck Jones nin


Post# of 96594
Posted On: 11/23/2022 1:33:05 PM

Rules of the road, so to speak.
Chuck Jones nine rules for how the coyote and roadrunner functioned.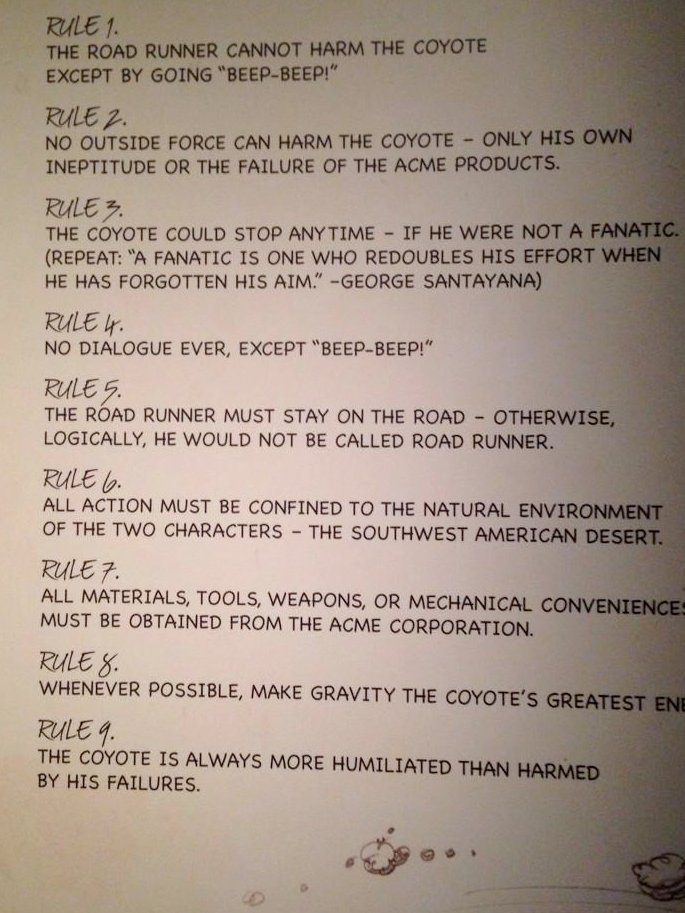 Replying to
@DannyDeraney

If this was Jim Croce's list it would feature
10. Don't touch Superman's cape
11. Don't pull the mask off the Lone Ranger
12. Don't mess around with Jim.


Danny Deraney
@DannyDeraney
·
15h
Replying to
@DannyDeraney

When I was little, I remember watching the short, Hare Breadth Hurry, where Bugs Bunny fills in for the Road Runner.

I never knew why he was not there and I asked my brother where was the Road Runner?

My brother said he was dead.

I believed it with my whole heart.

https://www.democraticunderground.com/10181737132

(0)

(0)
---