World Cup 2022 to Feature New Protocol to Respond


Post# of 84
Posted On: 11/22/2022 4:42:50 PM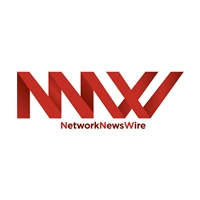 World Cup 2022 to Feature New Protocol to Respond to Suspected Concussions
Now that the 2022 World Cup is upon us, FIFA officials have issued a safety protocol that would guide medics on how to respond to suspected concussions. Injuries are not uncommon in football, a highly physical sport that requires an impressive degree of physicality and often pushes players to the edge.
And, unlike American football players who are usually decked out in hard protection, football players don't wear any protection apart from shin guards. Critically, football players do not wear any head protection, exposing their heads to direct blows at relatively high velocities.
During the finals of the 2014 World Cup, German player Christoph Kramer collided with Ezequiel Garay from Argentina and suffered a mild concussion. However, this wasn't known at the time, and Kramer was allowed to continue playing after the collision. According to referee Nicola Rizzoli, Krame approached him 14 minutes later asking him if the match they currently were playing was the final, after which the referee took action and had the disoriented player substituted.
Concussions are a type of invisible injury that often don't show symptoms at the time of injury. In some cases, it can be hours even days before concussed individuals exhibit symptoms such as general confusion, headaches or dizziness.
The FIFA Medical Concussion Protocol seeks to prevent what happened in the 2014 final from occurring again. It will provide team medics and doctors with an in-depth guide on how to deal with concussions on the field.
FIFA medical director Dr. Andrew Masey said that the protocol starts with obtaining a baseline screening of every player to allow team physicians to have a picture of how a player's brain operates in normal conditions. This baseline screening is also meant to educate players on the risks and potential consequences of concussive injuries.
Masey noted that FIFA's medical team would work intimately with doctors and medical personnel from participating teams, stating that developing a close relationship with the doctors would foster an environment of communication that could be quite beneficial for the players.
The protocol will allow teams to withdraw players who are suspected to have a concussion without reducing their five allotted substitutions by providing a sole additional permanent concussion substitution (APCS).
Even though sports such as football have an elevated risk of head injuries, especially when played at a high level, FIFA has never instituted such a rule until the recent protocol was issued.
The Premier League, English Football League and Football Association have all permanently adopted APCS.
As concussions start getting the specialized attention that they deserve, the drug development efforts of enterprises such as Odyssey Health Inc. (OTC: ODYY) may mature at just the right time when specific treatments are needed to help those who have suffered concussions on sports field or elsewhere.
NOTE TO INVESTORS: The latest news and updates relating to Odyssey Health Inc. (OTC: ODYY) are available in the company's newsroom at
https://ibn.fm/ODYY
Please see full terms of use and disclaimers on the BioMedWire website applicable to all content provided by BMW, wherever published or re-published:
http://BMW.fm/Disclaimer

(0)

(0)
Odyssey Group Intl Inc (ODYY) Stock Research Links



---