CNS Pharmaceuticals, Inc. (NASDAQ: CNSP) Announces


Post# of 159
Posted On: 11/22/2022 4:03:45 PM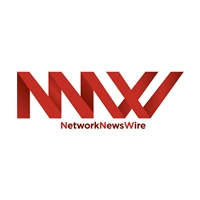 CNS Pharmaceuticals, Inc. (NASDAQ: CNSP) Announces First European Dosing in Potentially Pivotal GBM Trial
- The National Brain Tumor Society anticipates that more than 13,000 Americans will receive a GBM diagnosis during 2022, accounting for 49.1% of all primary malignant brain tumors
- CNS announced the first patient in Europe has been enrolled and dosed in the global trial to evaluate Berubicin for the treatment of GBM
- Berubicin is a novel anthracycline and the first to appear to cross the blood-brain barrier
- The global GBM treatment market is expected to reach a value of $4.2 billion by 2028, driven by the increased approval granted by the FDA for novel GBM treatment therapies
CNS Pharmaceuticals (NASDAQ: CNSP), a clinical stage biotechnology company specializing in the development of novel treatments, announced that the first patient in Europe has been enrolled and dosed in France in the company's ongoing potentially pivotal global trial to evaluate Berubicin for the treatment of recurrent glioblastoma multiforme ("GBM"), an aggressive and incurable form of brain cancer. According to the National Brain Tumor Society, more than 13,000 Americans are expected to receive a GBM diagnosis during 2022, which accounts for 49.1% of all primary malignant brain tumors (https://nnw.fm/HKMgi ).
CNS Pharmaceuticals has opened 29 clinical sites of the 68 sites selected across the United States, Italy, France, Spain, and Switzerland. The company is planning a non-binding futility analysis, which will be performed after approximately 30 to 50% of all planned patients have completed the primary endpoint at six months which is expected mid-year 2023. The review will include additional evaluation of safety as well as secondary efficacy endpoints, with no pause to enrollment during the interim analysis.
According to CEO John Climaco, the CNS Pharmaceuticals team worked tirelessly to expand its Berubicin clinical trial globally, and the enrolment and dosing of the first patient in France shortly after the opening of the site is a notable accomplishment and confirmation of the team's commitment to driving the program forward (https://nnw.fm/4hP0b ).
"I am pleased with the progress made and remain committed to building on this momentum. We expect to enroll and dose additional patients across our clinical trial sites in Europe and advance toward the much-anticipated inflection point, which is the interim analysis," Climaco added.
The global GBM treatment market was valued at $2.14 billion in 2020 and is expected to grow at a CAGR of 8.8% and reach an estimated value of $4.2 billion by 2028. The market's growth is expected to be driven by the increased approval for novel therapies for GBM treatment. The special designation granted by the FDA for investigational new drugs is expected to help expedite the approval process and commercialization of these therapies (https://nnw.fm/lS9uy ).
Berubicin is a novel anthracycline and the first anthracycline to appear to cross the blood-brain barrier (based upon pre-clinical data and limited clinical data) and is currently being evaluated in the potentially pivotal study evaluating efficacy and safety for GBM treatment. This potentially pivotal study is an adaptive, multicenter, open-label, randomized, and controlled study in adult patients with recurrent GBM after the failure of standard first-line therapy. The study's primary endpoint is Overall Survival ("OS"), an endpoint the FDA has recognized as a basis for approval of oncology drugs when a statistically significant improvement can be shown relative to a randomized control arm.
CNS's study will compare Berubicin to a standard of care (Lomustine), with a 2 to 1 randomization of patients to receive one of the two drugs. The recently amended protocol expands eligibility to patients who received additional treatments as a form of first-line therapy. The FDA has granted the company Fast Track Designation for Berubicin, enabling more frequent interactions with them to guide expediting the development and review process. The FDA has also granted CNS Orphan Drug Designation, which may provide seven years of marketing exclusivity upon approval of an NDA.
For more information, visit the company's website at www.CNSPharma.com.
NOTE TO INVESTORS: The latest news and updates relating to CNSP are available in the company's newsroom at
https://nnw.fm/CNSP
Please see full disclaimers on the NetworkNewsWire website applicable to all content provided by NNW, wherever published or re-published:
http://NNW.fm/Disclaimer

(0)

(0)
CNS Pharmaceuticals Inc. (CNSP) Stock Research Links



---