FuelPositive Corp. (TSX.V: NHHH) (OTCQB: NHHHF) He


Post# of 96
Posted On: 11/22/2022 3:56:47 PM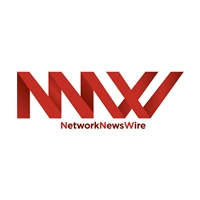 FuelPositive Corp. (TSX.V: NHHH) (OTCQB: NHHHF) Helping with the Switch to Cleaner Ammonia Generation in Light of the world's 2050 Net Zero Goal
- Ammonia is a highly efficient carrier of both hydrogen and nitrogen, with nitrogen being a critical component to fertilizers and world food production, but traditional ammonia production results in large greenhouse gas emissions
- FuelPositive's carbon-free "green ammonia" production technology represents an environmentally superior way of producing ammonia
- The company's confidence in its product has seen it go the extra mile to develop on-farm containerized, green ammonia production systems, that can be leveraged on a smaller scale to create green ammonia for agricultural fertilizers on-site
FuelPositive (TSX.V: NHHH) (OTCQB: NHHHF), a company focused on licensing, partnership, and acquisition opportunities related to energy-efficient, climate-safe, and sustainable solutions and sustainability, recognizes the rapidly growing demand for green technologies. The need is formalized in the UN's 2050 Net Zero Goal for the drastic reduction of greenhouse gas emissions (https://nnw.fm/sLU1P ). While there is a warranted push towards solar and wind energy, the company is bringing something new and viable to the discussion: green ammonia.
FuelPositive's green ammonia offers something different, a commercially viable and sustainable green solution for use across various industries and applications such as agriculture, transportation, and energy generation. Ammonia is a highly efficient carrier of both hydrogen and nitrogen. While hydrogen is critical to prospects for a hydrogen economy, nitrogen is a critical component to fertilizers and world food production. However, traditional ammonia production results in large greenhouse gas emissions.
FuelPositive's carbon-free green ammonia production technology offers an innovative alternative solution to the concerns associated with traditional ammonia generation, minimizing greenhouse gas emissions. As a result, it offers technology to address storage problems associated with hydrogen production and use, and technology to allow the production of ammonia for agricultural fertilizers with minimum greenhouse gas emissions.
In the field of agriculture, FuelPositive's confidence in its product has seen it go the extra mile to develop on-farm, containerized, green ammonia production systems that can be leveraged on a smaller scale to create on-site green ammonia. This is a huge step for more environmentally friendly agriculture, since 80% or more of all ammonia produced is used for fertilizing agricultural crops (https://nnw.fm/aos3u ).
For more information, visit the company's website at www.FuelPositive.com.
NOTE TO INVESTORS: The latest news and updates relating to NHHHF are available in the company's newsroom at
https://nnw.fm/NHHHF
Please see full disclaimers on the NetworkNewsWire website applicable to all content provided by NNW, wherever published or re-published:
http://NNW.fm/Disclaimer

(0)

(0)
FuelPositive Corp (NHHHF) Stock Research Links



---