Nuclear Industry Revives as Interest Grows, But Ne


Post# of 375
Posted On: 11/21/2022 4:38:04 PM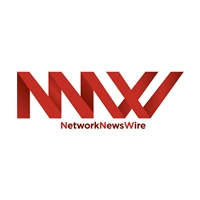 Nuclear Industry Revives as Interest Grows, But New Mining Projects Aren't Materializing
Dozens of countries worldwide have pledged to transition away from dirty fuels such as coal and oil as part of global efforts to arrest climate change and global warming. Although solar, wind and geothermal energy are already poised to play a significant role in the green energy transition, nuclear energy hasn't received as much attention.
Over the past couple of decades, many countries that have nuclear power plants have steadily shut down their nuclear reactors amid increasing fears of nuclear accidents and their fallout. However, recent geopolitical events have forced these countries to go back to the drawing board and pause their nuclear shut-down plans.
Nearly a year after it began, the Russia-Ukraine war has had devastating consequences on the energy market, causing the price of oil and natural gas to skyrocket and resulting in crippling shortages. Nations are now turning their attention back to nuclear energy to shore up their power supplies, especially as winter approaches and energy prices remain high.
But despite the renewed interest in nuclear energy, there simply aren't enough new mining projects to support the expected rise in demand for nuclear power. Uranium, which is the main fuel used to generate nuclear energy, has been in short supply in recent months, and experts predict that this supply crunch could cause uranium prices to rise by more than 25% by the year 2030.
Unless uranium prices rise in the coming years, miners may not have any incentive to invest in new uranium mines.
This supply crunch comes amid announcements from Japan, several EU nations and the United States stating that they plan to keep their nuclear power plants running and may even build new power plants to support the transition to electric vehicles.
Given that Russia is currently one of the world's largest exporters of uranium and is now subject to a variety of international sanctions, Western countries will have to find alternative sources of the mineral. But miners currently have little financial incentive to set up new uranium mines. The cost of building a new mine is astronomical, and players in the uranium industry simply may not have the capital or willingness to invest in new mines.
The uranium market has had to deal with severely depressed demand and prices over recent years, and this has affected inventors' confidence in the industry, even massively hindering the sector's ability to fund new projects. For instance, experts say that uranium prices could rise up to $54 per pound by 2030, but miners say that they need at least $70–$75 for every pound of uranium if they are to invest in new mines.
In the meantime, players such as Energy Fuels Inc. (NYSE American: UUUU) (TSX: EFR) are likely to maximize production at their current mine sites as they study the long-term outlook of nuclear energy before committing resources to developing new mining operations.
NOTE TO INVESTORS: The latest news and updates relating to Energy Fuels Inc. (NYSE American: UUUU) (TSX: EFR) are available in the company's newsroom at
http://ibn.fm/UUUU
Please see full terms of use and disclaimers on the MiningNewsWire website applicable to all content provided by MNW, wherever published or re-published:
https://www.MiningNewsWire.com/Disclaimer

(0)

(0)
Energy Fuels Inc (UUUU) Stock Research Links



---