Short Summary - November 21. Another excellent


Post# of 4875
Posted On: 11/21/2022 4:03:14 PM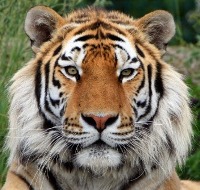 Short Summary - November 21.

Another excellent day
for $SFLM.
.0008s + .0009s taken out in early trading
- with the
majority of further trading
being
at .0010 + .0011.

As predicted,
$SFLM is
getting thinner at every .0001 increment
to the upside.
Those who have been observing long-term
over the past 12+ months
know how little is held in the .0020 > .02 range
and
therefore how quickly $SFLM can move up
on the
multiple anticipated catalysts ahead.

Closed
with
27.8M
on the
bid at .0009
and
1.4M left
on the
undercut ask at .0010.

Overall,
76M
was bought today at .0008 > .0011 -
up another 37.5%
at the hod.
$SFLM is
now a completely different company
and has
started to play out exactly as I predicted
in # 4644 here:
https://investorshangout.com/post/view?id=6498136
News - November 15. SFLMaven Corp.
Announces the Appointment of Chad MacKay as Chairman and CEO and Announces New Business Plan.

https://www.otcmarkets.com/stock/SFLM/news/SF...?id=380331
Ahead
we can expect an announcement on the
divesting of SFLMaven of Florida, LLC
- along
with its losses off the balance sheet
of the new company -
by end-November - only 6 trading days left
[date amended in the re-issued version of PR].
Ahead we await confirmation
whether the
Metaverse store
and the
patent pending and licensable HoloGlow technology
remains with the "new" SFLMaven Corp controlled by the new CEO and Loyal Companies, LLC.
Latest DD
here - completely revised for the "new" company here:
https://investorshangout.com/post/view?id=6500968

(0)

(0)
SFLMaven, Inc. (SFLM) Stock Research Links



---
"Per Ardua Ad Astra" - "Through Adversity To The Stars"

A very apposite motto for those who trade successfully in the OTC market..

All posts are my opinion - trade at your own risk.